"Saturday Night Live" opened its penultimate show of the season with a send-up of the Benghazi hearings, mocking Republican saber-rattling on the tragedy. But in "SNL's" version of the House inquiry, there was some unexpected star power in the form Jodi Arias. Sure, she may know nothing about Benghazi, but she'll definitely bump the ratings.
Watch the full clip above and let us know what you thought about Arias' portrayal so soon after being found guilty of murder.
CORRECTION: An earlier version of this story said the Benghazi inquiry was taking place in the Senate. Per the video, it was in the House. A previous headline repeated this error.
Before You Go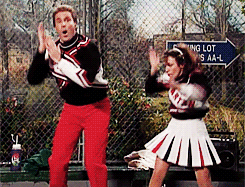 SNL GIFs
Popular in the Community