Fred Armisen has not announced whether this week's "Saturday Night Live" season finale will indeed be his last episode as rumored, but a sketch during that show was all but a clear farewell from the longtime cast member.
Appearing as Ian Rubbish, his English punk rock character introduced earlier this season, Armisen sang a song with the repeated chorus "It's been all right / It's been a lovely night with you" while on the British music show "Top of the Pops."
During the performance, Armisen was joined by several musical legends, reflecting his own background as a musician: His "Portlandia" collaborator and Wild Flag and Sleater-Kinney leader Carrie Brownstein, Sex Pistols guitarist Steve Jones, Sonic Youth's Kim Gordon, J Mascis of Dinosaur Jr., and musical powerhouse couple Aimee Mann and Michael Penn.
The band supporting him included Bill Hader, who confirmed he is leaving after this season, and Jason Sudeikis, who has not confirmed that he is leaving but has been strongly rumored to do so.
His guitar strap had inscribed the words "TY LM, I ❤ U," which Dave Itzkoff of The New York Times guessed was a special thanks to "SNL" showrunner Lorne Michaels.
The sketch was the last of the night, emphasizing the likelihood that Armisen was indeed saying goodbye to "SNL" after his 11 year run on the show. During that time, he played several breakout characters, as well as President Obama.
Before You Go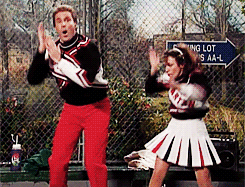 SNL GIFs
Popular in the Community