The Feb. 11 broadcast featured Alec Baldwin as host for a record-breaking 17th time and musical guest Ed Sheeran; Baldwin has been a recurring guest since he debuted his parody of Trump in October.
The show, which scored a 7.2 Neilsen rating among the coveted 18-49 demographic, hasn't seen viewership that large since May 8, 2010, when Betty White hosted with Jay Z as the musical guest (that show scored an 8.8).
Trump, who hosted the show in late 2015, has repeatedly criticized "SNL" for Baldwin's portrayal of him.
Despite Trump's claims that the show is "failing," viewership is up 50 percent from the same time last year, the network said Sunday.
The numbers NBC released Sunday morning only include what Nielsen calls "Live + Same-Day" viewership: People who watched the broadcast live or watched it within a same-night window.
When the national numbers are in Tuesday ― which will include DVR and VOD screenings ― and a week of "time shifting" views has been factored in (via online streams on services like Hulu), the overall viewership is expected to far exceed Sunday's estimates.
Among the eyeballs contributing to a boost in "SNL" viewership are those from Trump's own administration. While the president appears to watch the show closely ― as evidenced by his timely tirades against it ― other members of his team, like Spicer, are also tuning in and, like their boss, are similarly unimpressed with the show. Spicer called McCarthy's initial parody of him "mean."
Critics and viewers, on the other hand, can't seem to get enough.
CORRECTION: An earlier version of this article misidentified the month in which Baldwin began impersonating Trump as November; he began in October.
Before You Go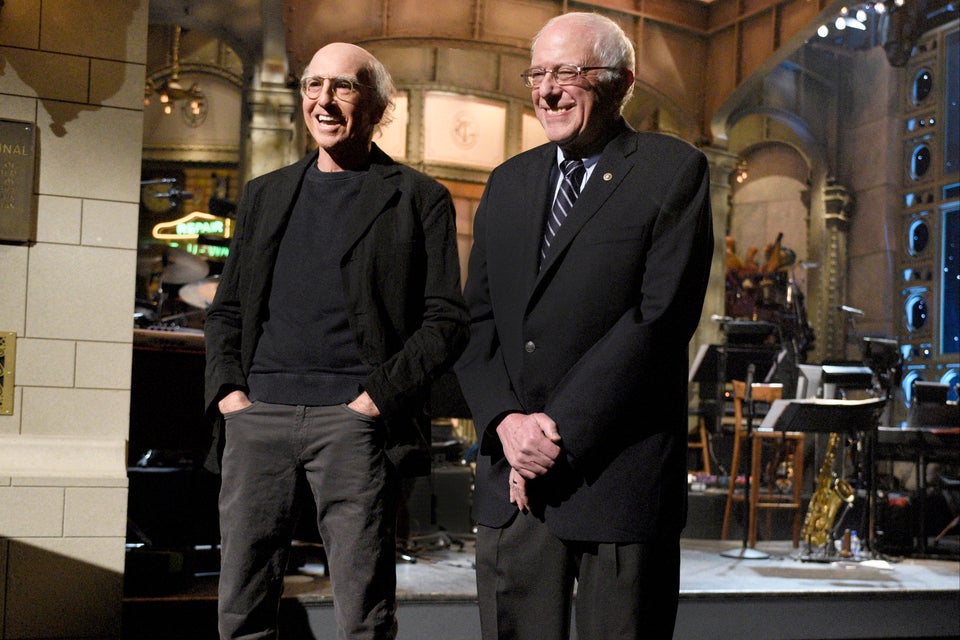 Politicians On 'SNL'
Popular in the Community