"Saturday Night Live" had plenty of scandalous news items to work with this week. So how did they squeeze them all in? The NBC sketch show threw all of them into the cold open, and hoped for the best.
When the first "SNL" of 2013 opened with Taran Killam as Piers Morgan, we almost expected to see a spoof of his interview with Alex Jones, but instead, the sketch blasted through three of the biggest stories of the last week: Lance Armstrong's admission of doping, Manti Te'o's fake girlfriend, and Jodie Foster's enigmatic Golden Globes speech.
In one ironic twist, Kate McKinnon as Jodie Foster quoted Foster's outburst from the Golden Globes, "I'm fifty!" -- which is itself a catchphrase from a Molly Shannon character on "SNL."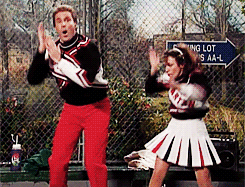 SNL GIFs
Popular in the Community