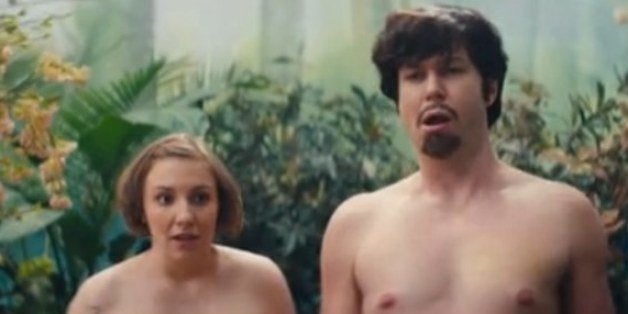 The hype that surrounds the announcement of an interesting "SNL" host like Lena Dunham is always odd. Usually the extra noise will come from the fans of that host, as opposed to people who watch "SNL" on a weekly basis. And then the show starts and … well, there's Lena Dunham dressed as a teenager for a sketch like any other host would be doing. And Dunham was fine as a host – some of her sketches were funny, some weren't; like pretty much any other show – though I suspect that her performance will be maddeningly over-analyzed because it's Lena Dunham and that kind of thing seems to happen to her. (Oh, see, Nikki Finke has already done just that, tweeting, "One of the worst hosts of one of worst SNL shows." I mean, that's insanity.) Anyway, let's take a look at this week's Scorecard, shall we?
"Ohh Child" (Killam, Thompson, Strong, Dunham, Wheelan) First of all, it really is impossible to get a good car sing-along going when GPS is constantly interrupting the song. I'm not always a fan of the tacked-on sketch ending that has nothing to do with the rest of the sketch – in this case, the joke of Dunham constantly being interrupted by the GPS turns into the fact that that the foursome is going to kill Brooks Wheelan. But, whatever, this one worked.
"What's Poppin'" (Thompson, Pharoah, O'Brien, Bryant, Strong, Dunham) Aidy Bryant's sad delivery of the line, "Hey, my flute amp," may have been the funniest non-McConaughey moment of the entire show. And it's great when Mike O'Brien gets something on the air – it's just a spectacle of weird and this certainly qualifies. Also, "Tim" is a fantastic rap name.
"Weekend Update" (Strong, Jost, Killam, Bayer, Armisen) First, Taran Killam's Matthew McConaughey was a highlight of the show. Killam nails McConaughey's manic digressions and wisely doesn't overdo the more easily parodied cartoonish elements of McConaughey's persona. And, look, I'm a fan of Armisen and Bayer's "friends of a tyrant" characters, but with a crowded enough cast already (I wrote about this problem this week), it was a little odd seeing Armisen pop back up for a character that wasn't 100 percent necessary to see again.
Colin Jost was better than last week, but for whatever reason he's not being allowed to do something that would show off his personality. (Since he's the co-head writer, perhaps this is his own decision.) He reminds be of a backup quarterback who has just entered the game and has been told to just hand the ball off to the running back until he feels comfortable. Well, eventually he's going to have to throw a pass downfield.
"Scandal" (Zamata, Dunham, Bennett, Pharoah, McKinnon, Strong, Killam) So … people who love "Scandal" seemed to really like this sketch. I do not watch "Scandal" so I had pretty much no idea what was going on. Regardless, there were still a couple of funny jokes in there for people like me.
"Cold Open: Obama Ukraine Address" (Pharoah, Neeson) Liam Neeson is really starting to own this whole "I'm Mr. Tough Guy" persona. I think part of Neeson believes that Putin might see this sketch and actually think twice about his actions. Actually, at this point, Neeson might be right in thinking this way.
"Biblical Movie" (Dunham, Killam) There was little chance that we were going to get through the night without seeing Taran Killam's Adam Driver – which is good, because Killam does a great Adam Driver. I mean, I get it, "SNL" had to do some sort of "Girls" parody at some point in the evening (or they didn't have to, I guess) and this was fine. Though, this feels like one of those sketches that I'm supposed to like – hey, it skewered a contemporary example of popular culture! – than a sketch that I actually do like.)
"What Are You Even Doing" (Pedrad, Dunham, Moynihan, Mooney, Hamm) Well, Jon Hamm showed up, so that's fun. You know, I get the feeling that his look of "What am I doing here?" wasn't 100 percent acting, in that, "Of all of the sketches I could be used for, this is the one you choose?" (Kind of incredibly, all of the cameo appearances aside, Jon Hamm hasn't hosted "SNL" since October of 2010.) I didn't love this sketch, but I hope they try it again at some point. It just feels like a recurring sketch with a lot of potential that isn't quite there yet. (Well, except for Bobby Moynihan, who looks like he's been playing that part for ten years.)
"The Katt Williams Show" (Pharoah, Wheelan, Dunham, Killam, Wells) Yeah, I kind of had a feeling that with Dunham hosting that it would be a rough night for Noël Wells. And, here, she got to do her Lena Dunham impression, which just seemed a little odd. Dunham was fine as Liza Minnelli – she perhaps hammed it up a bit too much, but it's not like Dunham is known for her ability to do impressions, so good on her for even attempting this. Taran Killam's unfocused Harrison Ford is, sadly, about right. But, in the end, this all just felt like "an excuse to do impressions."
"Lena Dunham Monologue" (Dunham, Bayer, Bryant, Moynihan, McKinnon) Dunham seemed nervous at first – which is fair! – then seemed to settle into her monologue. The problem is the concept of the cast revealing their sex secrets to Dunham went nowhere and actually made little sense.
"Concert Tickets" (Bennett, Mooney, Wheelan) Honestly, this just feels like a lesser version of some of the other shorts that Bennett and Mooney have put on throughout the season. It's like, here's our quirky concept (in this case, Will Smith tickets); here's our monotone banter; here's where we talk to a normal person who is confused by all of this (in this case, Brooks Wheelan). I like Bennett and Mooney and these two have come the closest out of all of the new cast members in actually making a real impact on the show, I just wish they'd do something new.
(Not online due to song rights issues.)
"Jewelry Party" (Strong, O'Brien, Bryant, Dunham, Pedrad, Bayer) Boy, this was a dud. It's like someone decided that there needed to be a sketch about "issues," but forgot to add any comedy. Then, at the last minute, someone realized there wasn't any comedy so it was decided that Cecily Strong would do "a voice." It was really weird: Instead of satirizing the goofy concept of "men's rights," they put poor Mike O'Brien in the sketch and he comes off as a nice guy (it's impossible for O'Brien not to come off as a nice guy) while everyone tells him he's awful. Where's the joke? It was interesting to see "SNL" get somewhat political, but this feels like a huge missed opportunity.
Average Score for this Show: 5.77
Mike Ryan is senior writer for Huffington Post Entertainment. You can contact him directly on Twitter. Click below for this week's "SNL," Not Ready For Primetime Podcast featuring Mike Ryan and Hitfix's Ryan McGee.
Related
Before You Go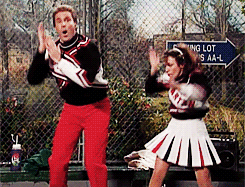 SNL GIFs
Popular in the Community