On the Season 43 premiere of "SNL," the show featured a hilarious sketch that basically trashed the well-known font.
In the sketch, host Ryan Gosling plays a man who is haunted by James Cameron's Papyrus usage in his multi-billion-dollar blockbuster, "Avatar."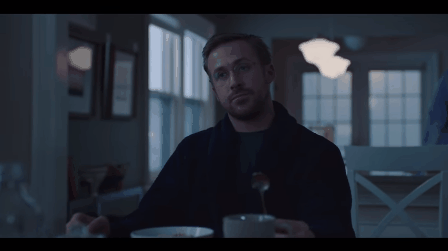 "[Cameron] just highlighted 'Avatar,' clicked the drop-down menu and he randomly selected Papyrus," Gosling tells his therapist (Kate McKinnon) in the bit, which you can watch above. "Like a thoughtless child, just wandering by a garden, yanking leaves along the way."
Some people loved the sketch:
Fans of the sketch include Chris Costello, the creator of Papyrus, who told CBSN that he "couldn't stop laughing" while he watched it. But he stands by his design, nonetheless.
"I really think — and, again, if I can take this time to apologize to my brother and sister graphic designers — I believe it's a well-designed font. It's well-thought out," he told the outlet.
"I began to see it turn up everywhere: mortgage ads, construction logos," he addd, admitting that "[i]t was kind of out of control. It was not my intent to be used for everything ― it's way overused."
Costello, who sold the font to Microsoft for $750 and says he receives "very low" royalty payments for it, also shared how he developed Papyrus.
I designed the font when I was 23 years old. I was right out of college ... I was just kind of just struggling with some things, different life issues. I was studying the Bible, I was looking for God, and this font came to mind — this idea of thinking about the biblical times and Egypt and the Middle East. I just started scribbling this alphabet while I was at work, and it kind of looked pretty cool.
And apparently Cameron agreed.
Calling all HuffPost superfans!
Sign up for membership to become a founding member and help shape HuffPost's next chapter