"Saturday Night Live" addressed the death of Margaret Thatcher during its April 13 Vince Vaughn-helmed episode with a sketch that acknowledged the former prime minister's complicated legacy, while also being surprisingly sweet.
Set up as a look back at fictional, Sex Pistols-esque band The Bizzarros, the sketch saw Fred Armisen as frontman Ian Rubbish, who hated everything, including the police and the queen, except Thatcher. While other members of the band tried to convince Rubbish that Thatcher was "a terrible person", they learned that because she reminded him of his mum, there was no changing his mind.
The sketch reached its apex with archival footage of Rubbish and Thatcher (played by Vanessa Bayer) meeting for tea and rocking out together, finally wrapping up with an RIP title card.
Before You Go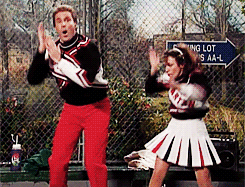 SNL GIFs
Popular in the Community