"Saturday Night Live" kicked off this weekend's Jim Carrey-hosted episode with some not-so-subtle ridicule of President Obama and his Ebola Czar Ron Klain.
Calling his handling of the Ebola crisis, "Probably one of my greatest accomplishments," when compared to his ISIS strategy and other aspects of his second term, Obama (Jay Pharoah) introduced Klain (Taran Killam) to take some heat from the White House press corps.
Watch the cold open above to hear Klain field questions about his qualifications, lack of hard medical knowledge, and whether or not his new role is just a political move ahead of the midterm elections. Luckily, Al Sharpton (Kenan Thompson) is here to set New Yorkers' minds at ease... Sort of.
"Saturday Night Live" airs Saturdays at 11:30 p.m. ET on NBC.
Related
Before You Go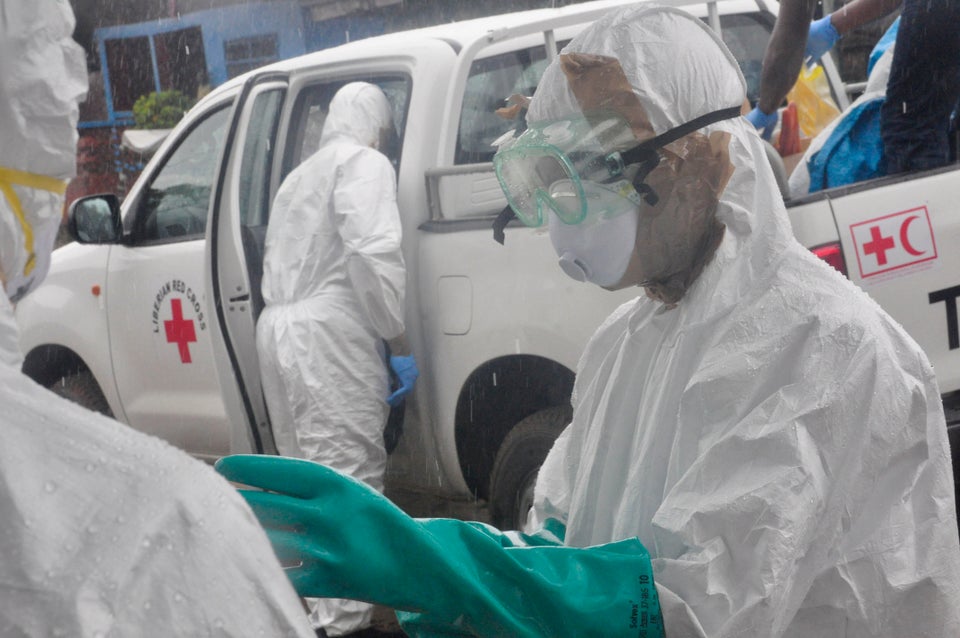 Ebola virus myth-busting
Popular in the Community