Instead of a traditional cold open, the show began with cast member Cecily Strong offering a message of solidarity in both English and French.
"Paris is the city of light, and here in New York City, we know that light will never go out," she said.
The opening was reminiscent of SNL's return to the air after the 9/11 attacks in 2001. That episode, which aired about two weeks after the attack on the World Trade Center, opened with a message from New York Mayor Rudy Giuliani, followed by Paul Simon playing "The Boxer" while wearing a FDNY hat.
Read More Paris Coverage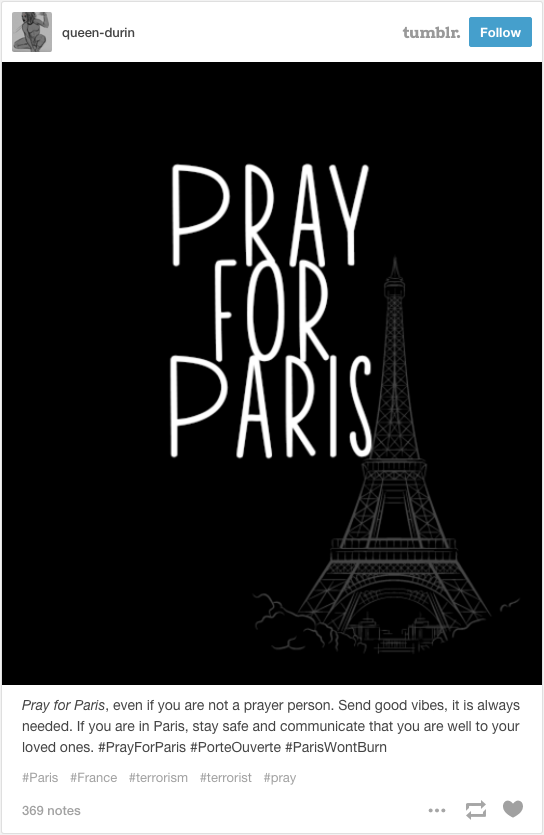 Messages Of Solidarity For Paris
Popular in the Community