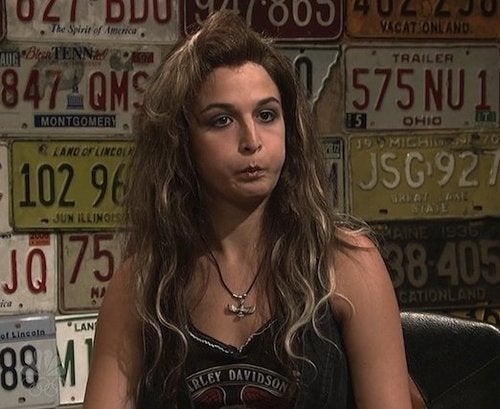 Slate was performing as a raunchy biker chick alongside Kristen Wiig on the show's 35th season premiere when she said:
"You frickin' just threw an ashtray full of butts at my head. You know what, you stood up for yourself and I fucking love you for that."
Slate's expletive was clearly not intentional, and her cheeks puffed up immediately after she said it-- realizing a second too late what she really said.
Slate's fellow SNL newcomer Nasim Pedrad also debuted on SNL last night. She did not utter any expletives. Megan Fox hosted and U2 performed.
Related
Popular in the Community