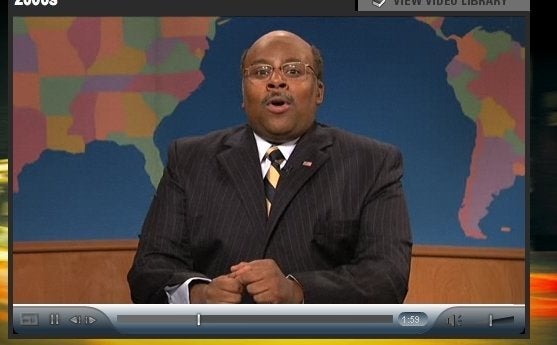 "Saturday Night Live" covered the Michael Steele v. Rush Limbaugh story this week by having Steele (Keenan Thompson) stop by Weekend Update to talk with Seth Meyers.
He turned around to reveal the electric node in his head that delivered a shock every time the GOP leader said something not Rush approved.
"Rush Limbaugh is just an entertainer. [Bzzt} Ah! A great entertainer! [Bzzt] Ah! A beacon of truth and light in times of uncertainty!"
WATCH:
Sadly the Weekend Update skit with surprise appearances by Justin Timberlake and Jessica Biel NBC has not put online.
Popular in the Community