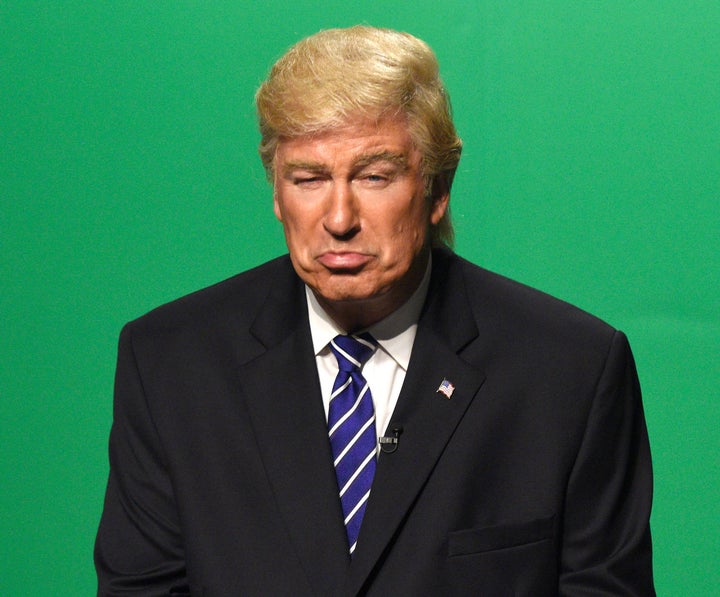 But if ratings are any indication, he's wrong. In fact, NBC told The Huffington Post that Season 42 of "SNL" is the show's most-watched season in 22 years.
That means "SNL" is doing better right now than it ever did in the Will Ferrell and Tina Fey years, and it hasn't done so well since Mike Myers was still a part of the cast, during the 1994-1995 season.
Overall this season, the show's total viewership is up 22 percent compared to this time last year and up 19 percent among 18-to-49-year-olds. Last week's show was actually the second biggest of the week among 18-to-49-year-olds.
That will no doubt irk Trump, who has been repeatedly impersonated to widespread acclaim by special guest Alec Baldwin this season. Trump, however, can't stand the unflattering characterization, using Twitter on multiple occasions to say that Baldwin's "portrayal stinks" and "just can't get any worse."
The impressions on "SNL" have extended beyond Trump and to his team, most famously with Kate McKinnon's impression of Kellyanne Conway as an always-exhausted talking head weaseling her way out of her latest CNN tongue-twister.
Left-leaning Americans particularly started to look to "SNL" after the election as a way to digest the previous week in politics ― it's no coincidence that the show's highest-rated episode of the season came immediately after the Nov. 8 election, when comedian Dave Chappelle hosted. "SNL" has obliged them by dedicating many of its cold opens, pre-taped segments and sketches to the administration.
But "SNL," in particular, seems to really, really bother the president. Unfortunately for him, it's the opposite of "unwatchable" right now.
In fact, people just can't seem to get enough.
Before You Go

If Trump Tweeted About Actual Dangers The Way He Tweets About Refugees
Popular in the Community