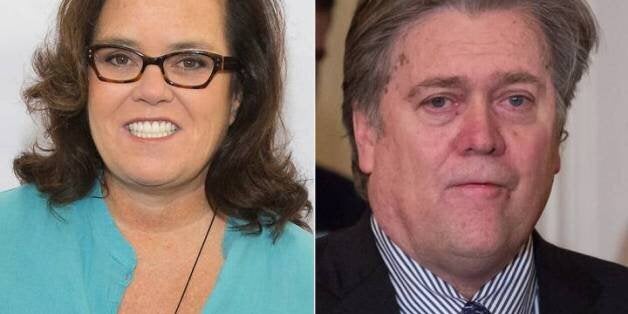 If you haven't witnessed Melissa McCarthy's incredible performance as White House Press Secretary Sean Spicer, go ahead and watch it. We'll wait. That performance reportedly drove Donald Trump nuts. Not because it wasn't funny (it was) but because Spicer was portrayed by a woman. Some sources close to President Trump reported that Spicer was at risk of losing his job over it.
Long time Trump nemesis, Rosie O'Donnell, decided to get in on the fun by announcing she'd be interested in depicting Steve Bannon on "Saturday Night Live." We reckon this would drive President Orange Skin absolutely bonkers but let's take it a step further. We propose an entire female cast for Donald Trump's cabinet. Maybe if we push hard enough and make this happen, he'll fire everyone. Wouldn't that be nice?
As time marches forward in the strangest American presidency in modern history, anything could upend this administration. Hell, at this point it's not unlikely that Saturday Night Live incites his downfall. So what do you say Lorne Michaels?
Related
Popular in the Community