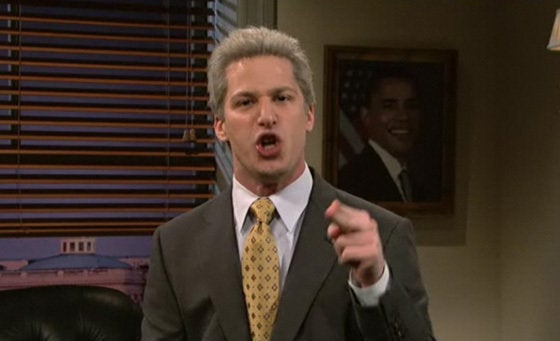 Played by Andy Samberg, Chief of Staff Rahm Emanuel offered up an "Even-Tempered Apology" last night on SNL for his use of the word "retarded." While Samberg's impression occasionally veered toward his take on Mark Wahlberg, he captured the fiery Emanuel perfectly. Addressing Palin's call for him to be fired, he screamed:
"You come after me on facebook? What, are your fourteen? Here's a status update: Grow the f--k up! Poke me again, and I will write s--t on your wall so obsene your computer will cry. Go back to the tundra, you f--king gimmick!"
Samberg then summed things up succinctly: "In conclusion, boo f--king hoo. Get over it."
Related
Popular in the Community