As we found out last night on "SNL," she's so tan that she's smoking. Literally. Playing Krenctil, an uber bronzed Kristen Wiig arrived on the "Weekend Update" stage with billowing smoke trailing behind her. You know, from all the tanning.
When Meyers rightly pointed out that Wiig/Krentcil looks "like a baseball glove," Wiig divulged all her beauty secrets. How does she get so dark? Let's just say it involves some soap, a baseball and a very particular kind of beauty sleep. "Now I have the look every woman dreams of," said Wiig. "Wile E. Coyote, right after something blows up in his face."
Of course -- Wile E. is totally our beauty icon. See Wiig play Krentcil in the video above and check out pics of the real "tanning mom" herself in the photos below.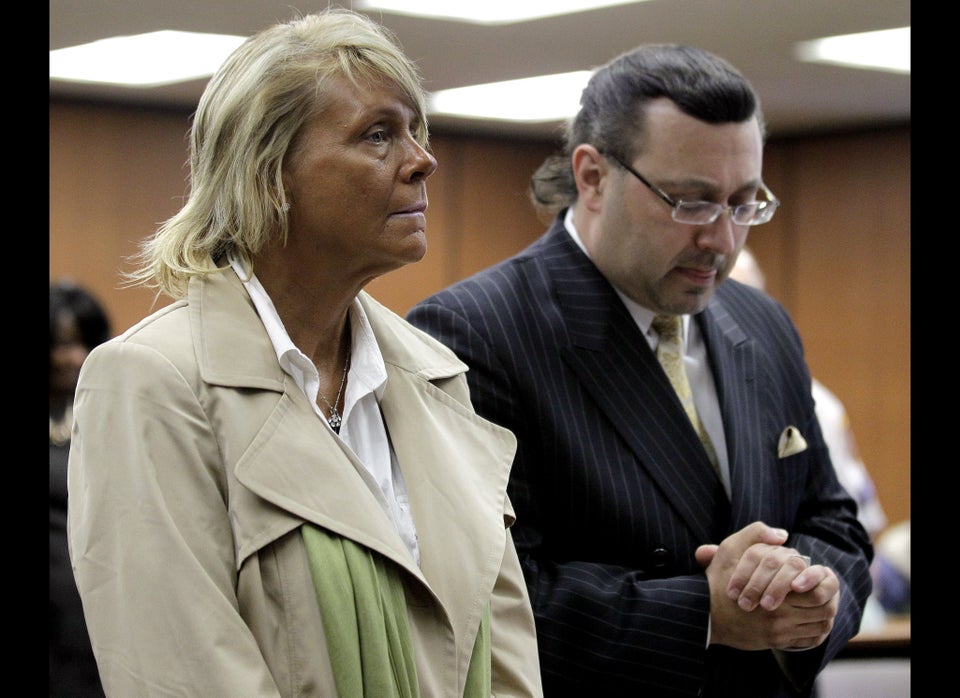 Tanning Mom Charged
Related