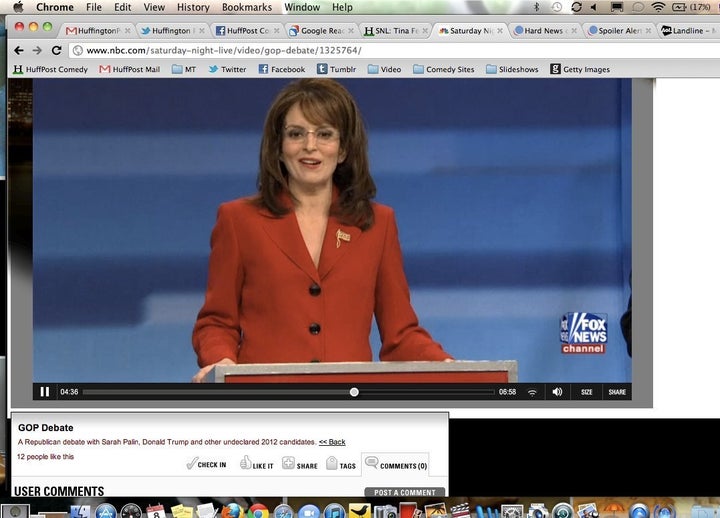 After a three-week hiatus, "Saturday Night Live" returned this weekend with a lot to make fun of. What's better, they had Tina Fey to lead the show.
Most everyone wanted to see Fey's epic Sarah Palin impression make a comeback, and the "30 Rock" star did not disappoint. Concealing her baby bump with the classic red blazer, Fey made the transformation to Palin like it was 2008 all over again.
Palin was accompanied in the debate by Mitt Romney (Jason Sudeikis), Michele Bachmann (Kristen Wiig), Jimmy McMillan (Keenan Thompson) and best of all, 'SNL' veteran Darell Hammond reprising his "huge" Donald Trump impression.
Palin and Trump steal the spotlight as they ramble about Osama bin Laden, "The Apprentice," Katie Couric, and Palin's upcoming cameo in the third "Hangover" movie. Yeah, it's pretty ridiculous. Watch the full debate below!
Related
Popular in the Community