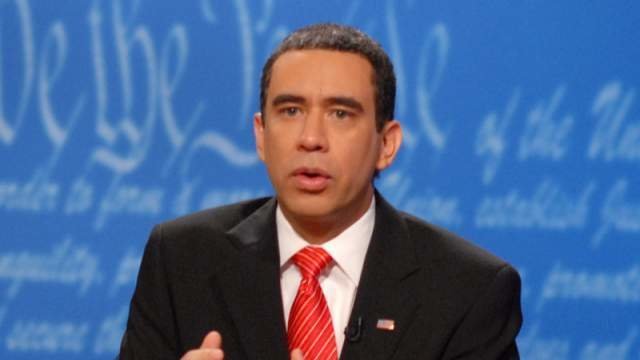 After the right-leaning blog The Daily Caller published the script for the sketch, which mocked Obama's commemoration of the one year anniversary of Osama bin Laden's death, some speculated that the sketch was axed in favor of a Fox News parody due to liberal bias. But the author of the sketch, veteran "SNL" writer Jim Downey, wants the world to know that nothing could be further from the truth.
In speaking to Mediaite, Downey said that no "conspiracy" took place in cutting the sketch, but rather it was an editorial decision based on which sketch was funnier. "Comedy is so subjective. I'm sure the people who made the decision will say the piece they ran was funnier."
Typically, "SNL" performs several more sketches during dress rehearsal than can actually fit in the live broadcast. Sketches are cut, rewritten and/or rearranged based on audience reaction. As Downey has been writing for "SNL" since 1975 (with a few years of brief absences), he is surely well accustomed to his own sketches being cut from the live broadcast of the show.
Even though the Caller hinted they "obtained" the sketch and published it to highlight the comedy show's alleged liberal sensibilities, the truth is perhaps more fascinating. In fact, Downey himself sent the sketch to Tucker Carlson, the site's editor-in-chief, who then ran the sketch the day after the show aired. Downey said he regularly sends his "SNL" sketches to "about 20 people," including Carlson, MSNBC commentator Lawrence O'Donnell, and Downey's former "SNL" colleague Sen. Al Franken.
If Downey indeed has any political bias, it's hard to tell where they lie. In a 2008 blog on HuffPost, former "SNL" head writer Adam McKay stated that Downey was "no Hillary fan," despite the fact that Downey wrote several sketches that depicted the then-candidate Clinton as a victim of media sexism. McKay also called Downey an "Ann Coulter pal," and in light of his other media friendships, this does not seem unlikely.
This time around, Downey's scrapped sketch mocked Obama for using the death of bin Laden as a political tool; however, Downey said that it would be "political malpractice" if Obama had failed to latch on to the killing (Obama was criticized from many across the political spectrum for campaign ads touting the bin Laden kill.) Downey also indicated that privately, he had yet not decided whether he would vote for Obama in 2012, although he did vote for him in 2008.
Political bias aside, this weekend saw all spotlights on the Downey family. Jim Downey's nephew, Robert Downey Jr., did okay for himself, too, as one of the stars of the megahit "The Avengers."
Popular in the Community