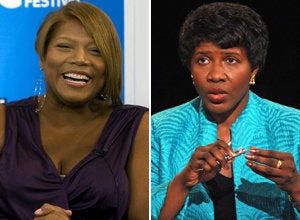 On September 29, popular neoconservative blogger Ed Lasky wrote a column blaming the financial crisis on wealthy liberal donors and ostensible Obama supporters Herb and Marion Sandler and George Soros. Days later, Saturday Night Live aired a sketch identifying the Sandlers and Soros as having made money off of the market tribulations and labeling the Sandlers as "people who should be shot."
The similarities between the column and the skit are so striking because Lasky is the only blogger who has raised the involvement of Soros and the Sandlers as a source of the current economic woes. Conservative bloggers had hoped to use the clip to forward their new narrative on the economic crisis, but found, to their dismay, that the it had been mysteriously scrubbed from the SNL website.
But where did SNL get the idea? It's hard to say exactly, but one possibility lies in the insidious web of neocon connections -- a web that actually runs through the backstage halls of SNL.
Ayala Cohen, an SNL associate producer, is the wife of soon-to-be editor of the neocon journal Commentary, John Podhoretz (according to this site, and though I couldn't confirm her title, I did confirm by phone that Cohen is still with SNL). Podhoretz, of course, is the son of longtime Commentary editor and neocon sage Norman Podhoretz.
Last winter, Lasky praised the elder Podhoretz as "one of America's leading intellectuals" when Rudy Giuliani's campaign took him on as a foreign policy adviser. Lasky's admiration suggests an ideological alignment that may have brought the two neocon cells to each others' attention.
Lasky, who has accused Obama advisers of secret Hamas sympathies and suggests Obama might be a Muslim, has reason to try to shift the blame of the financial crisis, which hurts Republicans badly in polls.
While Lasky's partisan motives are transparent, the question remains: Why did SNL seemingly "channel" Lasky's screed to advance a fringe neocon theory?
UPDATE: The Jewish Telegraphic Agency wonders if SNL's skit and other media
portrayals like it will spawn a new wave of anti-Semitism.
Related
Popular in the Community