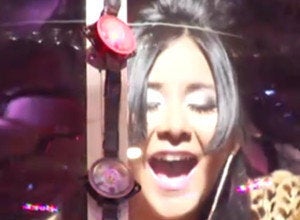 In the end, Snooki dropped from a ball.
A woman of dedication and perseverance, Snooki powered on, with the ball drop moved to her home turf of Seaside Heights, New Jersey. And though it was recorded a night earlier, the little self-styled Guidette indeed crawled into that ball "like a frickin hamster,' as she said, and was dropped slowly as the faux year was rung in.
It has to be seen to be believed.
WATCH
:
Popular in the Community