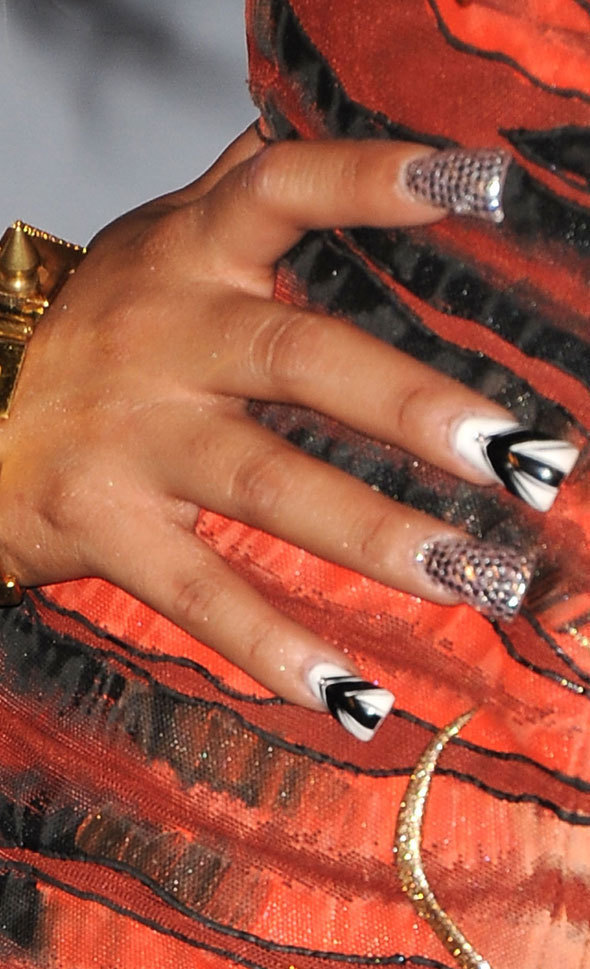 Snooki's duck bill nails. Photo: Jason Merritt/Getty Images
The 23-year-old reality star flashed duckbill nails on the 2011 MTV Video Music Awards red carpet last night. Snooki's flared-tips were decked out in alternating rhinestone and black-and-white stripe nail art, reminding us of the over-the-top designs worn by Atlantic City casino goers. While this is something we've come to expect from the pint-size party machine, when will she learn some things are best left on the "Jersey Shore?"
Sound off on more VMAs style misses in the gallery below!