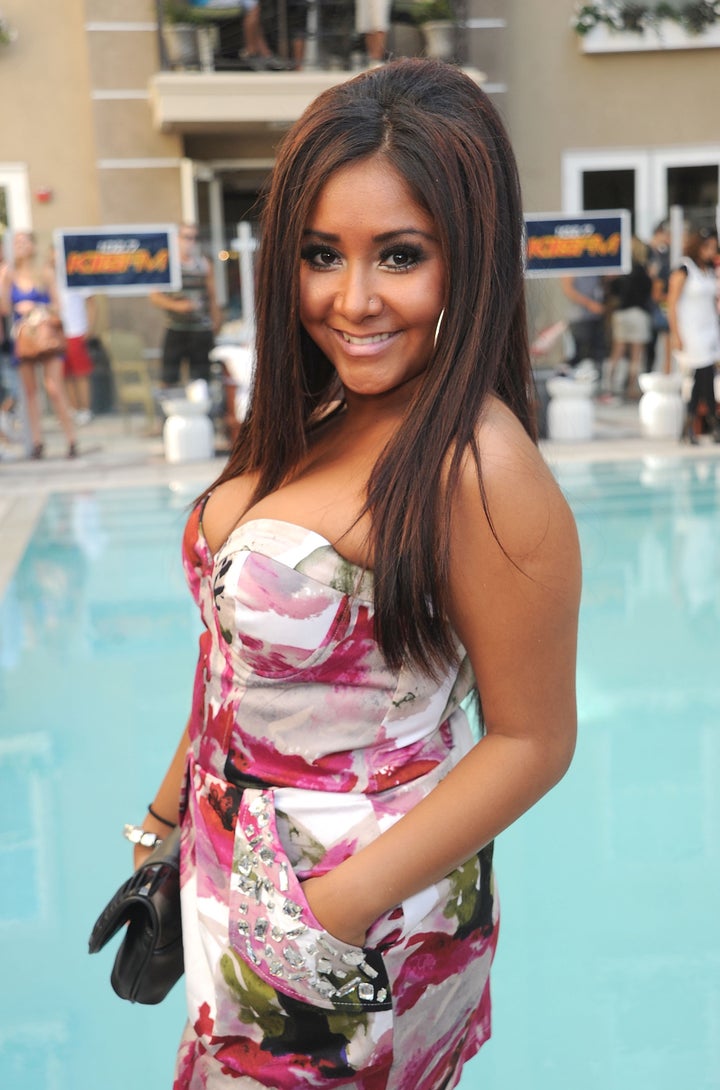 Tuesday Snooki responded via Twitter.
"Just want to set the record straight. I'm single and I'm not going to get married!" she wrote.
Snooki and Jeff have only been dating for about two weeks.
On Tuesday Radaronline.com released NSFW photos of Jeff cavorting at a swingers' club with topless women.
"They used to have private swinger's parties on off nights at the club and there was a lot of risky behavior with people often pairing off and heading to hotels together afterwards," a source told Radar. "Jeff loved these parties and he really saw himself as a 'ladies man'. His favorite party trick was to pour alcohol on naked bodies of women and then lick it off."
Popular in the Community