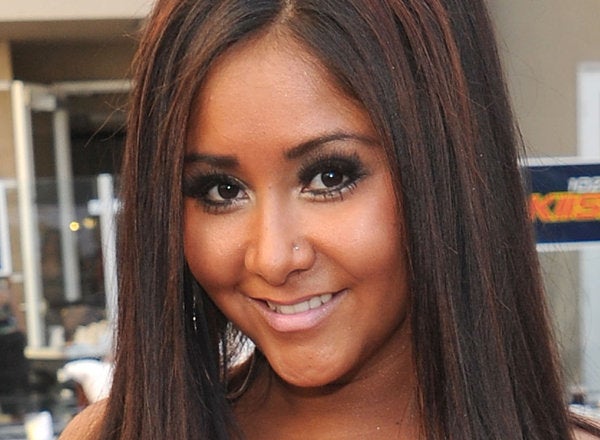 GTL GOP? Snooki voted Republican in 2008.
During an interview with Meghan McCain for The Daily Beast, the smallest Jersey Shore guidette told the senator's daughter that she voted for McCain in 2008 because, "he was really cute and I liked when he did his speeches."
"I appreciate that, though it's a little weird," McCain responded.
Nicole "Snooki" Polizzi told McCain that despite her vote in the 2008 presidential election, she's neither a Republican nor a Democrat and doesn't know a lot about politics.
In June, a preview of MTV's second season of Jersey Shore showed Polizzi complaining about the new 10 percent tax that will help fund the overhaul.
"I don't go tanning anymore because Obama put a 10% tax on tanning," Snooki said. "And I feel like he did that intentionally for us."
At the time, Meghan McCain told her father about Snooki's gripe, and Senator McCain took to Twitter to comfort the reality TV star:
"u r right, I would never tax your tanning bed! Pres Obama's tax/spend policy is quite The Situation. but I do rec wearing sunscreen!"
The second season of Jersey Shore premieres on July 29.
REAL LIFE. REAL NEWS. REAL VOICES.
Help us tell more of the stories that matter from voices that too often remain unheard.