Snooki's boyfriend of two weeks, Jeff Miranda, proposes on the cover of New Jersey tabloid 'Steppin' Out.' Radaronline.com has the photo and excerpts from the interview.
"I want us to be together forever," Jeff reportedly tells the magazine. "I could see us having children. I want to pop the question to her. If we got married we would be the best parents around. She's so loving and puts everyone else before her self. She'll be a great mother."
The 24-year-old Iraq veteran has a history of domestic violence as one of his exes was granted a restraining order after he allegedly beat and threatened to kill her. Jeff claims he is proposing to Snooki out of love, not a quest for fame.
"I will never break her heart," he says. "She's such a great girl. If people could see us together they would think we're a match made in heaven. People think I'm using her for fame. But that's bullsh*t."
Snooki has yet to respond to the public proposal.
PHOTO: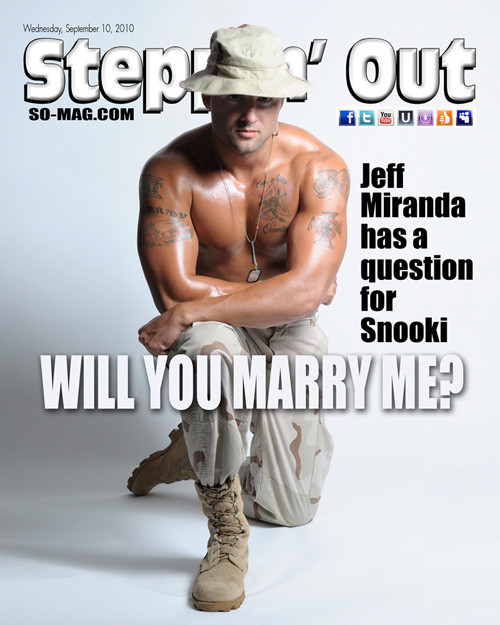 Popular in the Community