"Inside Edition" will reveal Snooki's big makeunder on Thursday night's episode. The Jersey Shore star also known as Nicole Polizzi had her famous hair poof taken down, and even covered some cleavage for the cameras. See the photos below and then scroll down to vote on which Snooki look you prefer.
Of the first look, Snooki said "I feel like my grandmother." Watch video HERE. Photos by Shervin Lainez/Inside Edition.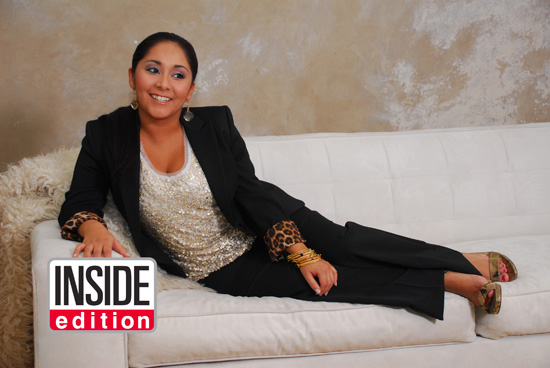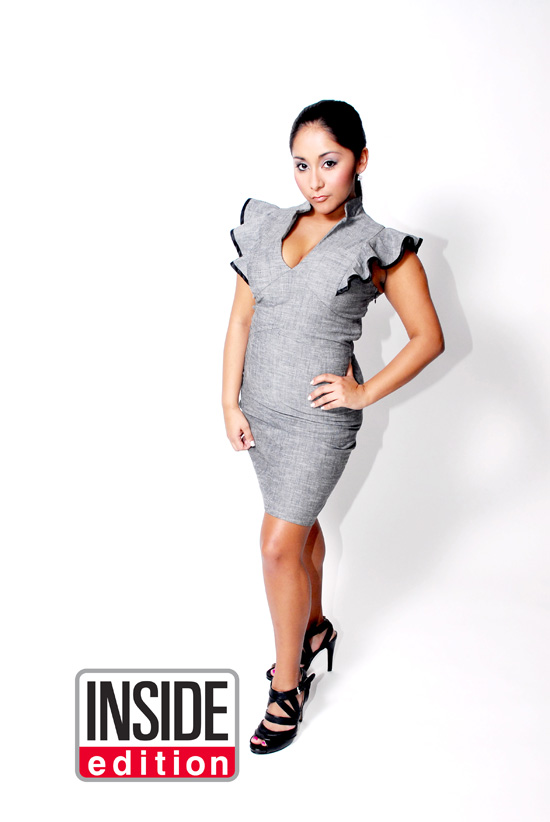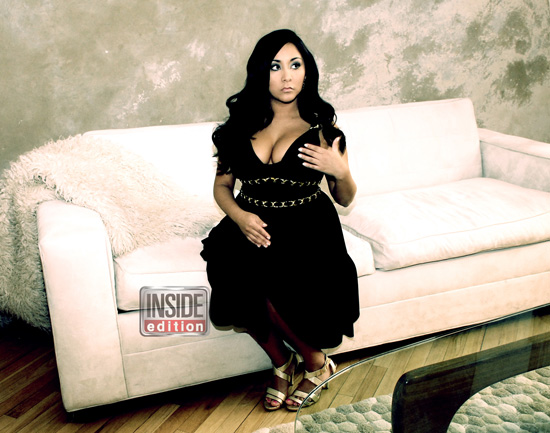 New York, NY - February 3, 2010 - She's the breakout star of "The Jersey Shore," famous for her outrageous antics and signature Snooki style. The pint-sized party girl tells INSIDE EDITION all about her now-famous look, and models some of her famous ensembles.

Snooki: "I can't walk out of the house without bronzer...even if I go to the store I need makeup...I'm 4'9, maybe with the poof 4'11."

INSIDE EDITION wanted to see Snooki out of her fashion comfort zone, and she agreed to a glam makeover.

First celebrity hairstylist Francky L'Official brushes out Snooki's sky-high poof. Next makeup artist Victoria Pastoriza replaces Snooki's heavy bronzer and dark eyeliner with much lighter neutrals...and "US Weekly's" fashion director Sasha Charnin Morrison strips off "The Jersey Shore" and puts Snooki in couture.

She looks super sleek in a gray and black dress with shoe boots and a low ponytail. Then it's party time with a white sequined Alice + Olivia shift dress. And the Jersey girl went Grecian glam with soft gorgeous waves and a stunning gold and black Marchesa dress. Sassy Snooki is almost unrecognizable in a tailored black pant suit.

Now that we know Snooki can go glam, INSIDE EDITION decides to issue another fashion challenge - can Snooki give INSIDE EDITION's Megan Alexander the Snooki look?

Snooki helps Megan pick a sexy black dress, and touches up her makeup with plenty of bronzer and smoky eye makeup.

With the help of a long black wig, Megan was ready for the key element, the most important part of her Snooki makeover - the poof. And mission accomplished - now Megan just needs to learn how to fist pump.