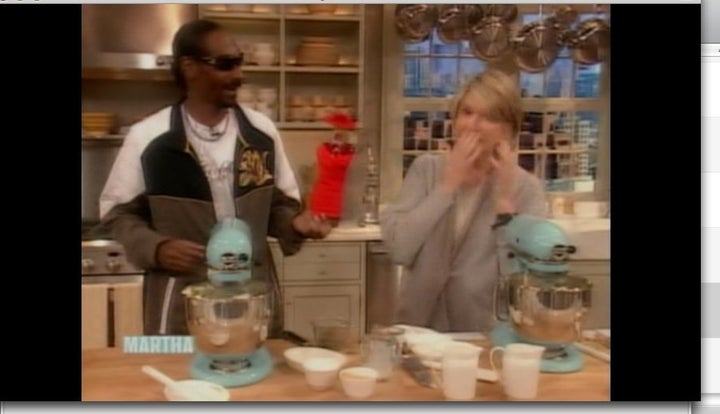 On Tuesday's show Martha Stewart welcomed her friend Snoop Dogg to the kitchen to make a Thanksgiving potato recipe.
Before the rapper came out, Stewart told the story of bonding backstage at Letterman with Snoop, she read aloud emails he's sent her, and she called herself "a homegirl from New Jersey."
After a break, she showed off Snoop's posse standing to the side and her own all-girl posse to the other side. "I need some guy posse! Do you guys want to stay with me?" She then commented how handy Snoop's posse was, as they can pick out his clothes and braid his hair.
From there the pair made mashed potatoes together, with Snoop complimenting the color of her mixers and adding cognac to his potatoes from a lady-shaped bottle.
Words can't capture the fantastic, so watch the clip below.
Popular in the Community