Snoop Lion appeared as a guest on HuffPost Live on Monday afternoon to promote his new album, freestyle a rap about being on the air, and also smoke ... something. The rap star formerly known as Snoop Dogg is set to release "Reincarnated" on April 23, a reggae album he produced under the roaring new moniker. ("Reincarnated" is also a documentary about Snoop's path to Rastafarianism; it was released last year.)
"It's too late to put it out. It's too late to put it out, let's go," Snoop rapped after lighting up toward the end of the Monday segment with host Mark Lamont Hill. "Call your people from the third floor and let them know; get the fire extinguisher."
"I didn't mean to, but I had to," Snoop rapped before realizing that the segment was actually live. "My bad," Snoop said, before going into another freestyle.
"Big Snoop Dogg on the Huffington Post. I represent nothing but the wild West Coast. I sit in my seat, I bob to the beat. I look to the left and there's a room full of freaks with glasses on looking like Lois Lane. I'm the superman, let me do my thing. Let me fly through the sky."
Watch the entire Snoop Lion segment above; the smoking part starts around 14:00, if you're interested in that.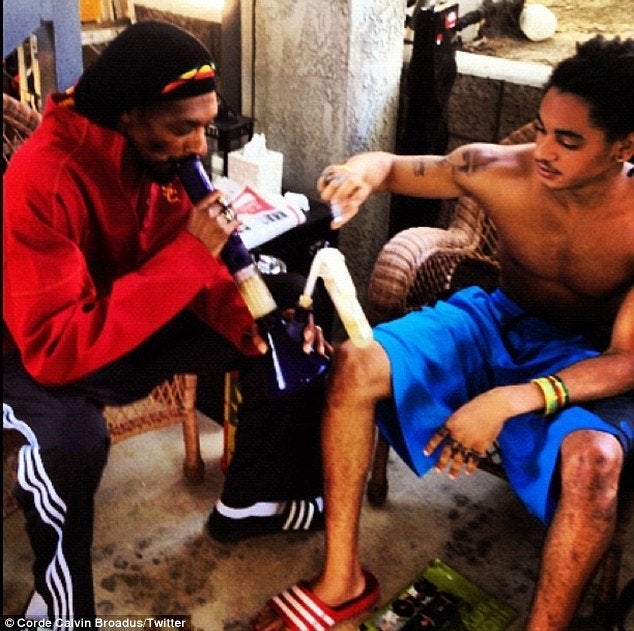 The High Life
Popular in the Community