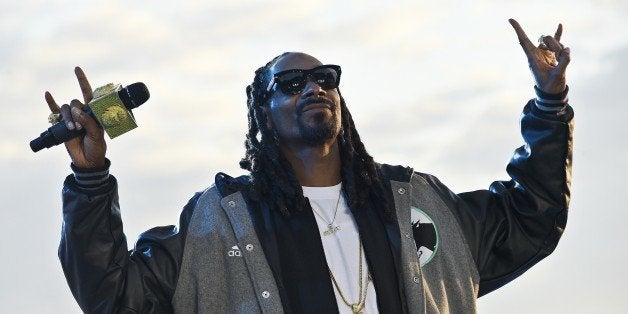 At least one candidate has already stepped up to be Twitter's new CEO.
Not long after Twitter announced that it's current chief, Dick Costolo, will step down next month, rapper Snoop Dogg told the world -- on Twitter, no less -- he's "ready to lead" the company. Yeah, yeah, we know he's kidding. But let's just enjoy this for a second.
Just minutes before Snoop posted his tweet, Twitter Chairman Jack Dorsey said in a conference call that the company had not yet retained a search firm to find Costolo's replacement. Dorsey will serve as interim CEO until a more permanent boss steps in.
Last year, investor Peter Thiel criticized the company, saying it was mismanaged and there was "probably a lot of pot smoking going on there."
Snoop might be a good match after all.
Related