Parenting never truly stops, at least according to one "America's Funniest Home Videos" clip.
In a video posted on the show's YouTube channel, a "tired dad" hears a baby crying and immediately goes into parent mode. In other words, he begins soothing the imaginary baby on his chest while he's snoozing.
As some YouTube commenters pointed out on the video, which had been viewed more than 10,000 times as of Thursday afternoon, sleepless nights have definitely taken a toll on this doting dad.
Related
Before You Go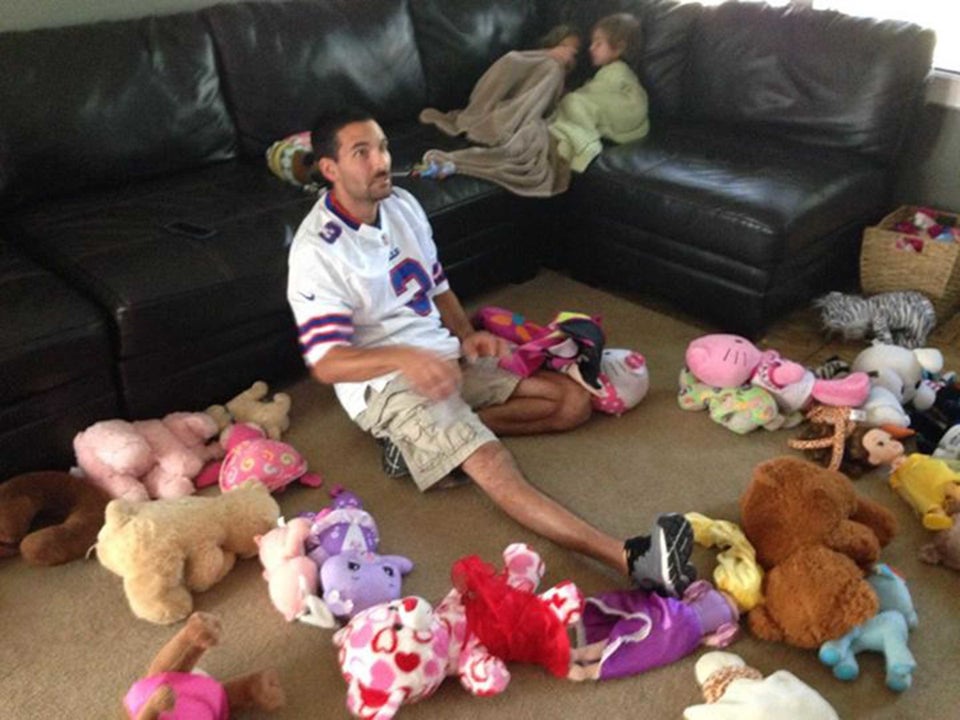 This Is Fatherhood