Remember how the smallest thing could excite you when you were a kid? A vending machine filled with cheap plastic toys meant a world of wonder and possibility. The sound of the ice cream truck coming down the street promised the sweetest treat of your life -- like a sugary, colorful snow cone that refreshed you on a hot summer day. All of that seems to fade as you enter your adult years.
It's kind of sad, but luckily we have a solution -- a way to bring the magic back. It's booze. By adding booze to the beloved childhood snow cone, giddy excitement will be yours again. Especially when it looks this good.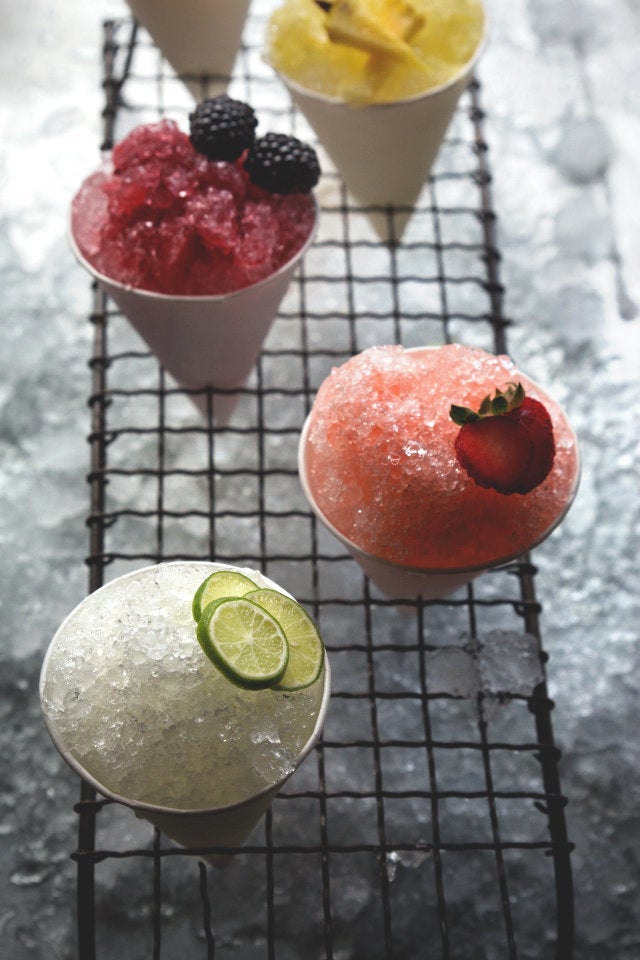 There are five snow cone cocktail recipes to choose from -- a vodka gimlet, a blackberry bramble, a strawberry pisco, a tequila mango creation and, of course, a piña colada. If you have a snow cone machine, that's great. If not, you can use a food processor or blender to shave ice. Whatever you do, make these happen.