I'm looking out the window of my office. All this snow reminds me of my childhood on the farm in Pennsylvania and how much fun I used to have with my brothers on snow days. Even though my three boys are growing up in New York City they share the same excitement when school is canceled and they can spend their days sledding in Central Park. At the slightest mention of a flurry my boys prepare for snow days just as I did.
My family moved to our Valley Forge farm during a huge snowstorm. I was six months old and my parents pulled me down the long driveway on a toboggan. My older brothers remember that there was no electricity in the house that day. Thankfully we had a fireplace in every room and our new neighbors chopped down a tree and brought the wood over.
As children we would spend entire days outside -- sledding, cross country skiing, ice skating and making snowmen that my mother would accessorize with carrots for the nose and coal for the eyes and mouth. The finishing touch was my father's pipe. And of course there was always an intense snowball fight.
I vividly remember coming inside, taking off our wet corduroys, wool cable knit sweaters and socks and smelling the wood burning and my mother's hot chocolate and gingerbread cookies.
Here's hoping for a snow day so I can take my boys to Central Park for a snowball fight and then to Serendipity for frozen hot chocolate. As much as I dislike the cold I do love the snow.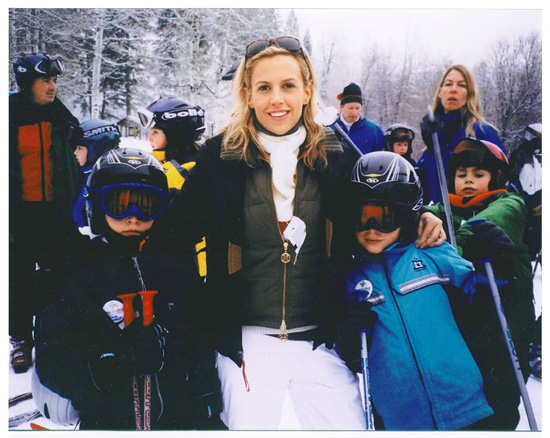 Popular in the Community