Building snowmen and sledding down steep hills are just a couple of the reasons we love it when winter covers our landscape in white, powdery snow. But then the fact that we have to shovel, buy snow tires, and try not to bust it when we walk down the street makes us want to shake our fists at this frozen rain. Luckily, we found a consolation: snow ice cream.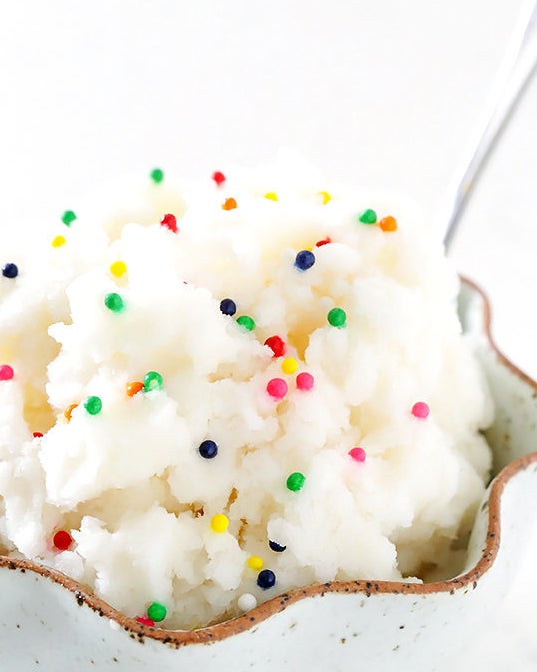 That's right. You can take a handful of fresh, newly fallen snow -- seriously, make sure it's clean -- and turn this wintertime curse into something sweet and delicious you can eat. It is honestly the easiest ice cream recipe you will ever make.
Snow ice cream calls for just four ingredients (not including the snow or sprinkles) and doesn't require any special machinery. This recipe also happens to have less sugar and uses milk in place of cream, making it healthier than normal ice cream too. Win, win, win. Go get the recipe by food blogger Gimme Some Oven so you're ready for the next snow fall.