The snow didn't come early enough for a White Christmas, but Southern Californians in Valencia and Antelope Valley enjoyed light snowfall outside their windows January 2, 2011. But while the unexpected snow may have delighted some local residents, it posed problems for many commuters trying to make it home after the holidays.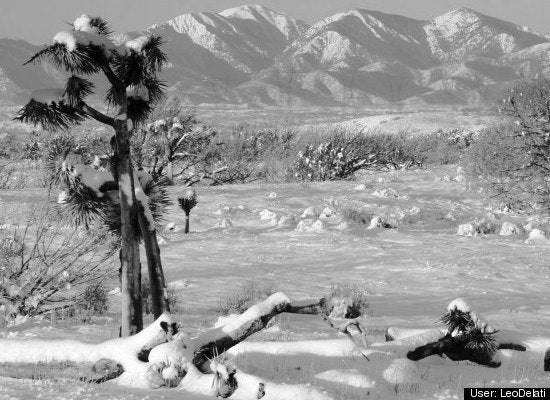 According to the Los Angeles Times, Los Angeles motorists experienced massive traffic delays on what was the last possible day for Angelenos to return from their vacations in time for work this morning. Sections of the I-5 at the Grapevine and Highway 58 have been closed since yesterday due to poor weather conditions and resulting accidents. Commuters also encountered travel delays along snowy stretches like the Cajon Pass on the I-15 southbound, where Highway Patrol officers had to escort commuters to ensure road safety.
The National Weather Service warns that "winter weather conditions" will continue to affect Southern California mountain ranges, with eight to fourteen inches of snow expected to fall above 4000 feet, and with snowfall expected at just 1500 feet in areas like the Santa Clarita Valley. Southern California residents in these areas should expect continued traffic delays as a result.
Popular in the Community