Three snow leopards surprised wildlife researchers in China by snuggling in front of a monitoring camera ― a rare sighting they say will help us better understand and protect the big cats. And they hope it'll help scientists estimate just how many of these elusive animals are left in the wild.
The big cat conservation group Panthera released a stop-motion video of the felines last week, captured in the highlands of China's Qinghai province, near a monastery where the agency is working alongside the Snow Leopard Trust and a local nonprofit named Shan Shui. In the minute-long clip, a snow leopard lopes in front of the camera. Another soon joins it for a nap and a third big cat crawls on top of them before settling in the back of the frame.
Liu Mingyu, a Ph.D. student at Peking University who placed the camera trap, wrote in a blog that it's possible the three leopards are either siblings, or a mother and her two cubs.
"Footage like this takes a bit of skill and a lot of luck," said Byron Weckworth, Panthera's China program director and regional scientist for the snow leopard program. He called the clip, compiled from a string of photographs taken over 10 or 15 minutes, an "outstanding" piece of research that helps scientists gather crucial data about one of the planet's rarest animals.
Some 60 percent of those live in China, Panthera said, and scientists often only catch grainy, faraway glimpses if a cat stumbles across a remote camera trap. A recent segment featured in the BBC's "Planet Earth II" notes a film crew had to set up 20 cameras across the Himalayas and "wait for months before finally capturing unique images of the 'ghost of the mountains' up close."
Despite those challenges, Weckworth said the technology is one of the "greatest tools" wildlife biologists have to track and count the creatures (other methods include gathering their feces; valuable for science, but hard to share on YouTube).
Panthera is now fundraising to deploy some 200 additional camera traps in the field. At around $150-a-pop, the technology is a relatively inexpensive means to fill a vast, but rapidly closing void in big cat research. A full array of the cameras can help scientists not only observe cats in the wild, but track specific individuals using the patterns on their coats.
"There are so many different types of research programs, especially in the case of snow leopards, tigers or jaguar where these cameras are the only way to really get good counts, good ideas of where they are," Weckworth said. "There's still a lot we don't know."
Such data has already proven useful. China recently approved a sprawling national park in the northeast corner of the country that will be bigger than Yellowstone, and provide sanctuary to two dangerously imperiled cats; the Amur leopard and Siberian tiger. Weckworth said efforts to document snow leopard populations and their range could likely result in similar protections for the species, although, they'll never be plentiful. They are ghost cats, after all.
"The snow leopard is always going to be rare," Weckworth said. "There's never going to be a million, there's never going to be even 100,000."
Before You Go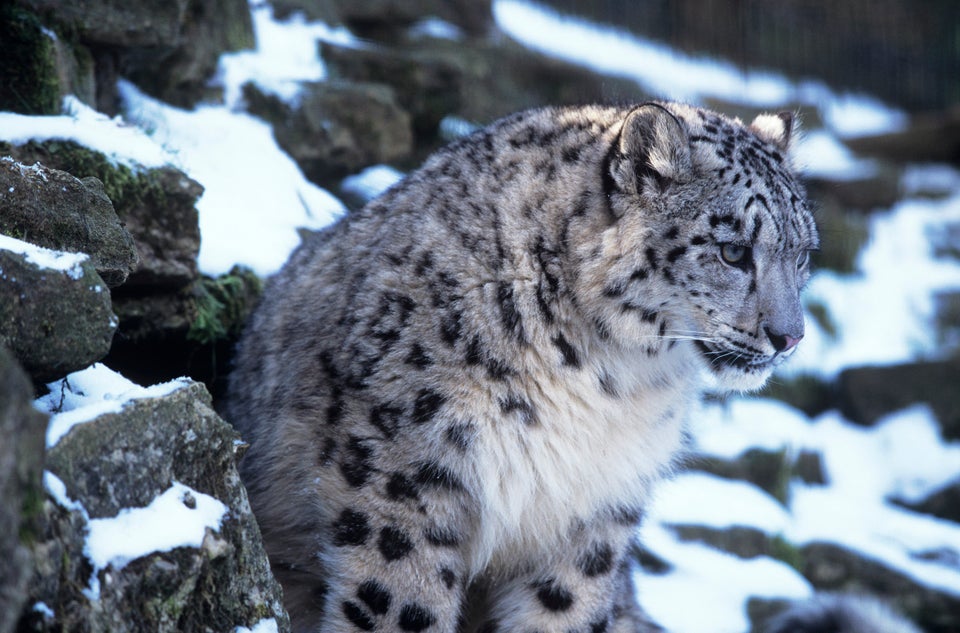 Snow Leopards
Popular in the Community