Oh, if only the whole world were run by snow monkeys.
The blog "Colossal" posted the below images taken at Japan's Jigokudani Monkey Park by photographer Kiyoshi Ookawa. The "Colossal" blog wrote that the sanctuary is reportedly "at an elevation of 850 meters (2,788 feet) meaning that the ground is covered in snow for a third of the year."
During a recent trip to the park, NY1's Valarie D'Elia noted that, "There are so few rules about getting close, it's a human version of monkey in the middle."
The park's website does warn visitors not to touch the monkeys, "nor stare into their eyes."
The Central Park Zoo notes that while they are generally protected in Japan, the snow monkey population has been reduced by deforestation and people who view them as a threat to crops.
Check out the photos below: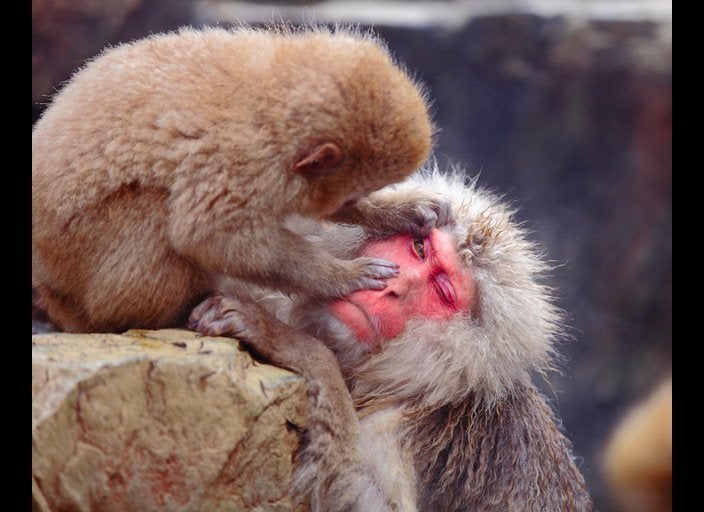 Popular in the Community