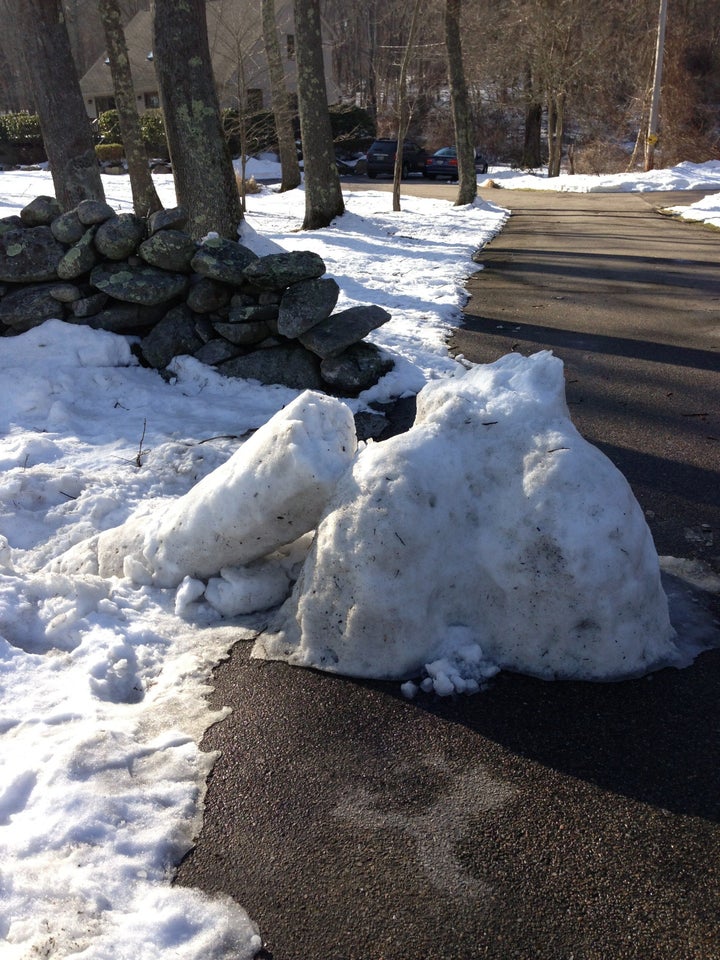 Hard times have fallen on The Big Little.
Just two hours after The Huffington Post published a story standing firm with the giant snow penis erected in South Kingstown, RI, the phallus that excited a nation was dismantled. Raylene Worthington, whose 16-year-old son sculpted the polarizing penis, told HuffPost Weird News that the 12-foot-tall behemoth was causing traffic -- and local outrage -- in the neighborhood. She said she just couldn't keep it up.
"It's just a big pair of balls now," she said. "Someone called me and said there were police in my yard today because there was traffic ... The story got too big. It was funny, but I'd had enough."
Worthington's son Ryan built the snowner to 6 feet on Monday. After police were called twice, the penis grew twice its size to 12 feet, much to the chagrin of some prudish neighbors.
Now, a neighborhood is in mourning after the great project went flaccid. At about 2 p.m. local time, Worthington posted this message on the penis' Facebook page:
The sculpture is officially down. Enough excitement for 2 days. What started as an innocent joke was taken out of proportion by people with nothing else to do but complain. Life is short...keep smiling....and have Fun!
BEFORE:
AFTER: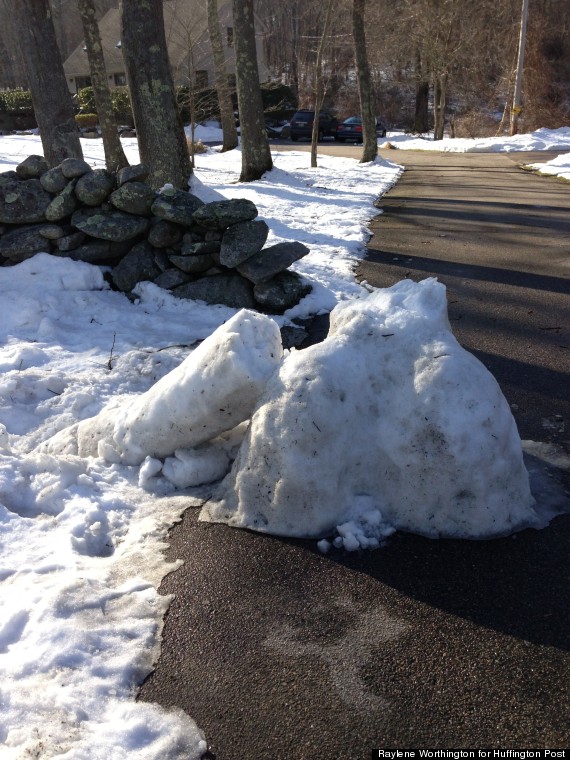 Related
Before You Go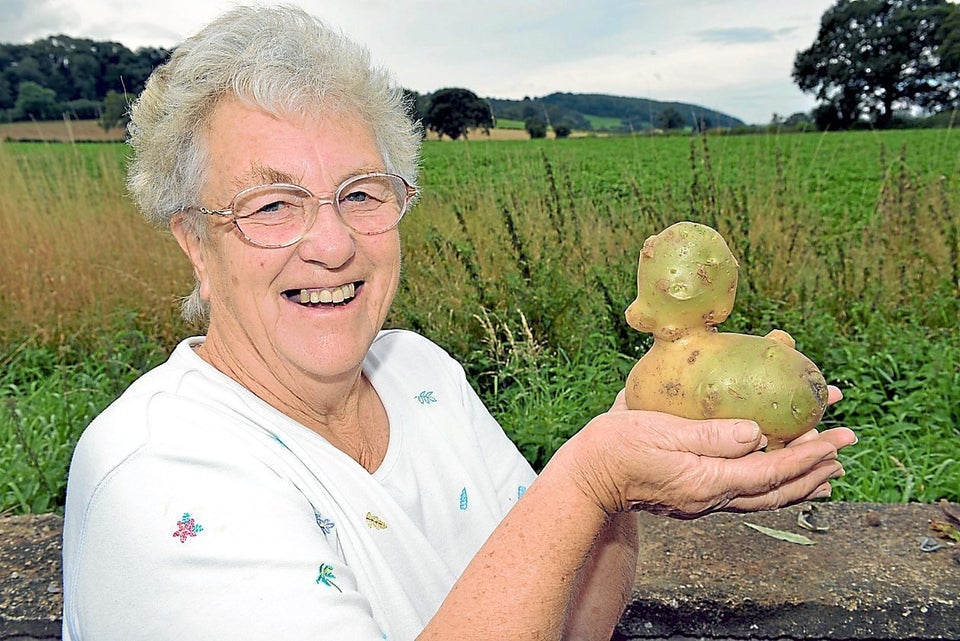 Weird News: Strange, But True
Popular in the Community