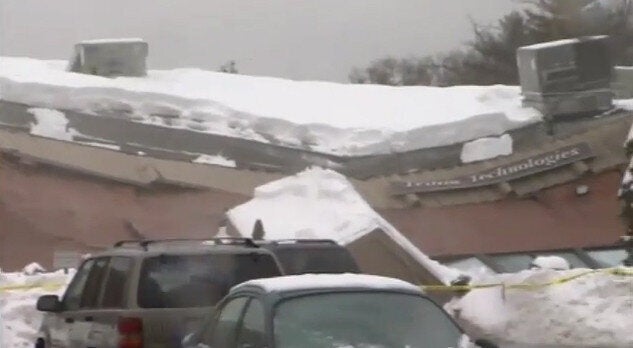 This year's record-breaking snow isn't without its consequences.
While snowstorms in Massachusetts have taken down residential roofs before, there have been few commercial collapses like the Triton Technologies building in Easton. The building went down around 10:45 a.m., while New England Cable Network video cameras were rolling.
Triton Technologies buckled under heavy snow and rain.
The company's employees heard a cracking sound and the sound of metal bending, and all got out of the building safely before the collapse.
Related
Popular in the Community