A group of Canadian Sikhs is using their dance skills to show that no matter how brutal this winter is, we're all in it together.
The Halifax-based Maritime Bhangra Group (MBG) took a break from shoveling snow to show off their dancing skills and raise money for a local charity.
MBG was formed to help spread awareness of Sikh identity in Nova Scotia through bhangra, a folk dance that originates the Indian state of Punjab. The group posted a video of their wintry antics to Facebook on Thursday, earning more than 1.5 million views.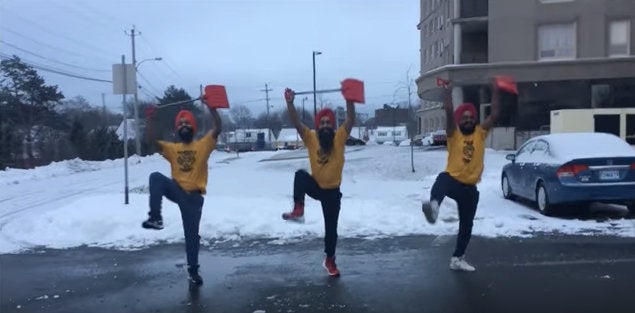 The dancers asked fans of the video to donate to ALS NB & NS, a Canadian organization that provides support to individuals and families living with Amyotrophic Lateral Sclerosis (ALS). In the past, MBG has requested fans to donate to prostate cancer research and to Khalsa Aid, a Sikh humanitarian aid organization.
The group's co-founder, Hasmeet Singh Chandok, told The Huffington Post that MBG decided to do a winter-themed video because it's a part of everyday life that people in colder climates of the world would understand.
"All North Americans and people in so many countries can relate to having snow and trying to get rid of it just to get the car out of garage," Chandok said.
Chandok and his brother came to Canada from India in 2013. There weren't many Sikhs in Nova Scotia at that point, Chandok said, so the brothers started MBG as a way to share their culture with their neighbors.
"I wouldn't call it racism or discrimination, but ignorance. Because people hadn't met Sikhs," he said. "We wanted to let people know where we come from, why we look different, why we have a turban on our heads. Let people know about our identity."
The group officially came together in July 2016. They've performed at local festivals, networked with local charities, and have also put together educational programs for schools in the area.
While Sikhism is an important part of their identity, Chandok said that the group's work is inspired by all religious traditions.
"I personally feel it's more about being human first," Chandok said. "All religions give the same message of positivity and doing good for others."
CORRECTION: This article initially misidentified Hasmeet Singh Chandok in omitting his last name. We regret the error.
Before You Go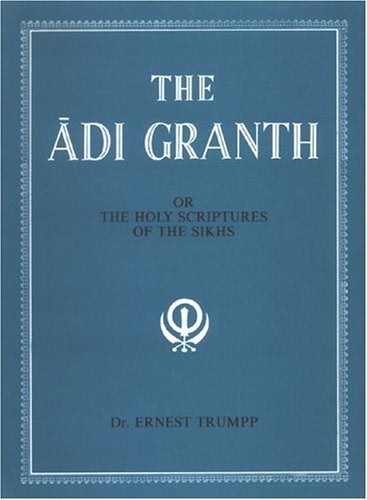 10 Books On The Sikh Faith
Popular in the Community