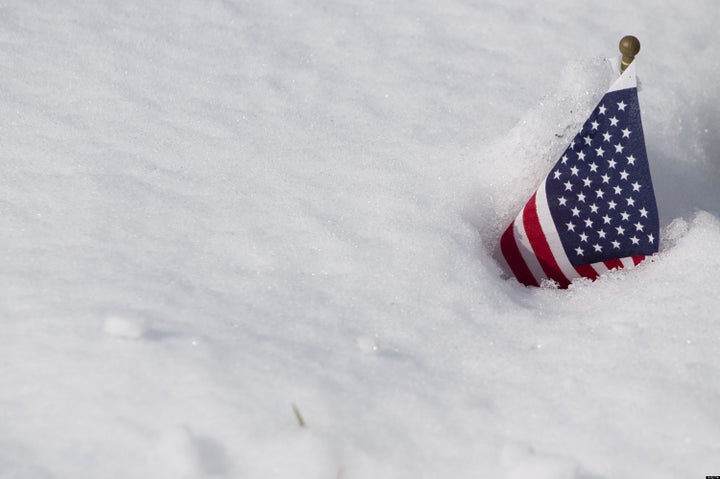 A snow storm of "historic proportions" will cover 3/4 of the United States this week, with snowfall hitting from New Mexico to New England, according to CNN.
The snow, expected to start falling on Tuesday, will drop as much as a foot of snow in Missouri and Illinois.
"Travel will likely be difficult to impossible in many areas," the National Weather Service told CNN.

Unlike previous storms this year, the airlines are getting prepared for cancellations ahead of time.
Travel to and from Chicago is of the utmost concern for airlines at the moment, with United, America, Delta, AirTran and Southwest all closely watching the storm, while American and United are allowing passengers scheduled to travel between Monday and Thursday to reschedule free of charge (see a full list of American's list here.
Related