You're probably quite comfortable practicing yoga in the warmth of your regular studio.
But considering outdoor workouts have unique benefits to sweating it out inside, we think -- with the right layering, of course -- it might be time to embrace a few cold-weather asanas.
Bundle up -- then show us your best pose!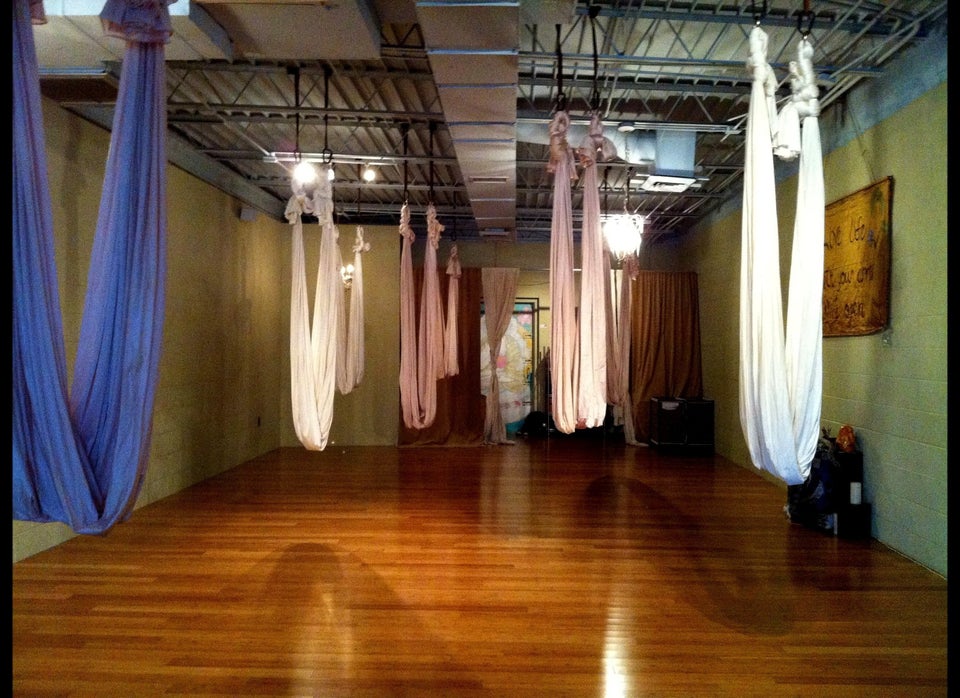 Unconventional Types Of Yoga