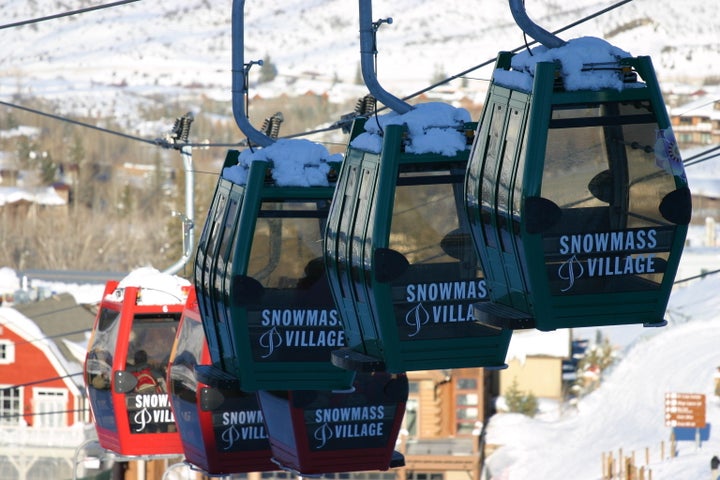 Although it's part of a massive, four-mountain resort, Snowmass Mountain claims a piece of the resort's namesake,
, most likely because of its stature. With a summit elevation of 12,510 feet, Snowmass is the largest of the four mountains, which also include Aspen Mountain, Aspen Highlands and Buttermilk. Located slightly outside of Aspen, Snowmass is easily accessible via
, which is six miles away.
Snowmass boasts an impressive
, which the resort advertises as the largest in the country. Skiers and snowboarders can enjoy 147 miles of trail on 3,132 skiable acres from mid-November to mid-April. Though there is not much need for man-made snow with an average annual snowfall of
, the resort has the ability to cover 180 acres in powder.
Snowmass is composed of
, 6 percent of which are denoted as easy, 50 percent as more difficult, 12 percent as most difficult and 32 percent as expert-only. Aside from miles of fluffy powder -- the longest trail is 5.3 miles -- resort visitors have three terrain parks from which to choose. Adventurous skiers and boarders can also showcase their skills on the superpipe, while novices can start off slow on a smaller beginner pipe. Twenty-one lifts, ranging from an eight-passenger gondola to a high-speed quad, cart guests up the mountain at the rate of nearly 28,000 riders per hour.
Aspen Snowmass has hosted hundreds of events on its four mountains. Snowmass is known for
, an eight-week series that draws snowboarders and skiers from around the country to present their boldest tricks off a 40-foot jump. Expert skiers and snowboarders also take on Snowmass' Hanging Valley Headwall and Burn Side Cliffs during a February weekend for the
.
At Aspen Snowmass, the name of the game is one for all, meaning one lift ticket grants skiers access to all four mountains.
vary widely -- from $78 to $679 -- depending on age, time of season, number of days and whether tickets are purchased in advance.
are also available for unlimited skiing with inclusive benefits such as discounts on lessons and rentals.
for basic and advanced skill levels range from $101 for kids 7 to 12 and teen group lessons to $3,100 for five full days of private lessons. Rentals of any and all equipment are available from
, which has eight locations at the bases of all four mountains.
There is no shortage of
at Snowmass Village, home to a multitude of restaurants and bars. Theater lovers can catch a flick at one of Aspen's
, while shopaholics can
and peruse petite boutiques such as Local Color or high-end designer stores like Gucci. Skiers and snowboarders who don't want to leave the mountain also have
to choose from on the slopes of Snowmass.