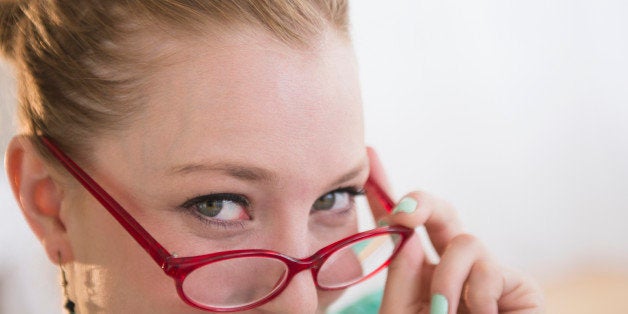 By Erica Fitzgerald, dailyRx News Reporter
Earlier-born children are thought to sometimes get more attention from their parents, presumably because their parents are less busy with other children. And that extra attention may be harming first-borns in an unexpected way.
A new study found that first-borns in a sample of adults in the United Kingdom were more likely to be nearsighted than their later-born siblings. The authors of this study said "reduced parental investment" in later-born children's education may account for this difference.
Myopia, commonly referred to as nearsightedness, is a growing public health concern, according to a press release on this study. Risk factors for myopia include genetics, less time spent outside and time spent doing "near" work that requires intense eye focus. One explanation for the greater prevalence of myopia in first-borns is that parents, on average, direct more resources toward first-borns' education than on later-born children, exposing first-borns to a more "myopia predisposing environment," according to this study.
"Greater educational exposure in earlier-born children may expose them to a more myopiagenic [factors causing myopia] environment; for example, more time doing near work and less time spent outdoors," this study found.
Dr. Guggenheim and team looked at data from patients who were between 40 and 69 years old, had no history of eye disorders and who had a vision assessment. After adjusting for age, sex and education levels, researchers found that first-borns were 10 percent more likely to have myopic vision or 20 percent more likely to have worse myopia than their later-born siblings.
This study was published Oct. 8 in JAMA Ophthalmology. The National Institute for Health Research Career Development Fellowship and the Hong Kong Polytechnic University funded this research. The authors disclosed no conflicts of interest.
Popular in the Community