Previously on "Feud: Drake & Josh," Josh invited John Stamos, instead of Drake, to his wedding last month, so his stepbrother called betrayal on social media in a since deleted tweetstorm.
Cut to Drake Bell essentially pretending that never happened weeks later in a recent interview with People, declaring there are "no hard feelings" between him and Josh Peck. 
"I was caught off guard," Bell explained of the wedding snub. "I hadn't heard of anything about it."
After the 31-year-old actor deduced via social media that he was persona non grata at his self-proclaimed best friend's wedding, he took to Twitter to air some grievances. 
"When you're not invited to the wedding the message is clear," he tweeted. "True colors have come out today. Message is loud and clear. Ties are officially cut. I'll miss you brotha."
"Loyalty is key," he continued. "ALWAYS remember where you came from."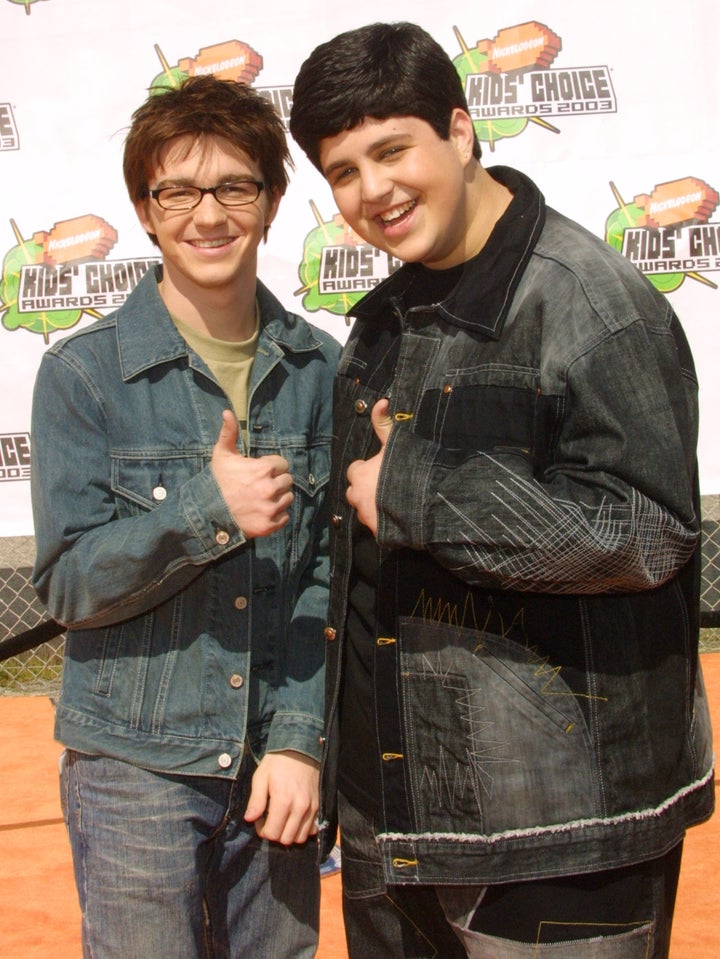 Someone apparently got a gift basket after the wedding because Bell has changed his tune, explaining that he and Peck have remained very close since their Nickelodeon days. 
"He's been my best friend for 18 years," he told People. "In all honesty, we talk all the time, we've been talking. I was just expecting…"
Bell didn't realize his tweets about the wedding would have "such a viral effect." The posts sent the "Drake & Josh" fan community spiraling over the news that their childhood faves were now feuding. Bell, however, draws the line at trolls trying to come between their friendship. Just because he can throw shade Peck's way doesn't mean he wants everyone else to pile on. 
"That's my bro you know?" he said. "It's kind of one of those things where you're fighting with him on the playground, but if someone else says something, you're like — 'Hey, I can say that but you can't!'"
All of this drama has apparently made Bell more eager than ever to make a "Drake & Josh" revival a reality.
"I would love to [do a reunion]," Bell said. "If it's done in the right way. I don't know if a reunion of us doing same characters as in Drake and Josh, or different ones like in 'Pineapple Express,'" he said. "But it would definitely be fun."
Honestly, we're convinced Miranda Cosgrove is behind this whole thing to embarrass everybody involved. 
REAL LIFE. REAL NEWS. REAL VOICES.
Help us tell more of the stories that matter from voices that too often remain unheard.
BEFORE YOU GO
PHOTO GALLERY
Celebrity Photos 2017