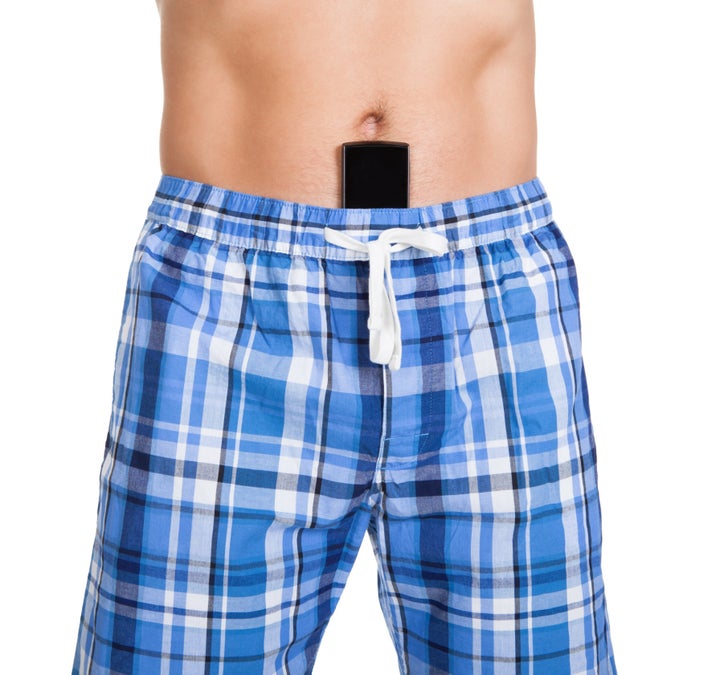 Your penis is busy. We get that.
But some inventive soul has apparently found another use for it -- unlocking your cell phone. A Samsung Galaxy S7 to be precise.
He said he "had to get this info out there. So if you're just as curious as I was and happen to have a Y chromosome, turn your junk upside down and give it a shot."
We're too embarrassed to try this at the office. Besides, who would lend us their phone -- or their penis -- for such a purpose?
But be our guest, dear reader, and share the results with us in the comments below. Our attempts to reach Samsung and meatwad75892 for comment have been unsuccessful as of this writing. So many questions, right?
The claim attracted hundreds of Reddit comments, some of which detailed other things that people are doing with their penises and phones. You don't want to know.
Meatwad75892 also reported that he tried to register his tongue, left testicle and nipples with varying results.
You're doing God's work, meatwad75892.
Meanwhile, our private parts also seem to have increased our addiction to cell phones. In a survey of 1,500 Americans conducted by IntrepidTravel.com, an arranger of "digital detox tours," 4 percent confessed to texting during sex, SWNS reported.
We imagine things might get more delicate if they have to unlock the phone before typing.
Popular in the Community