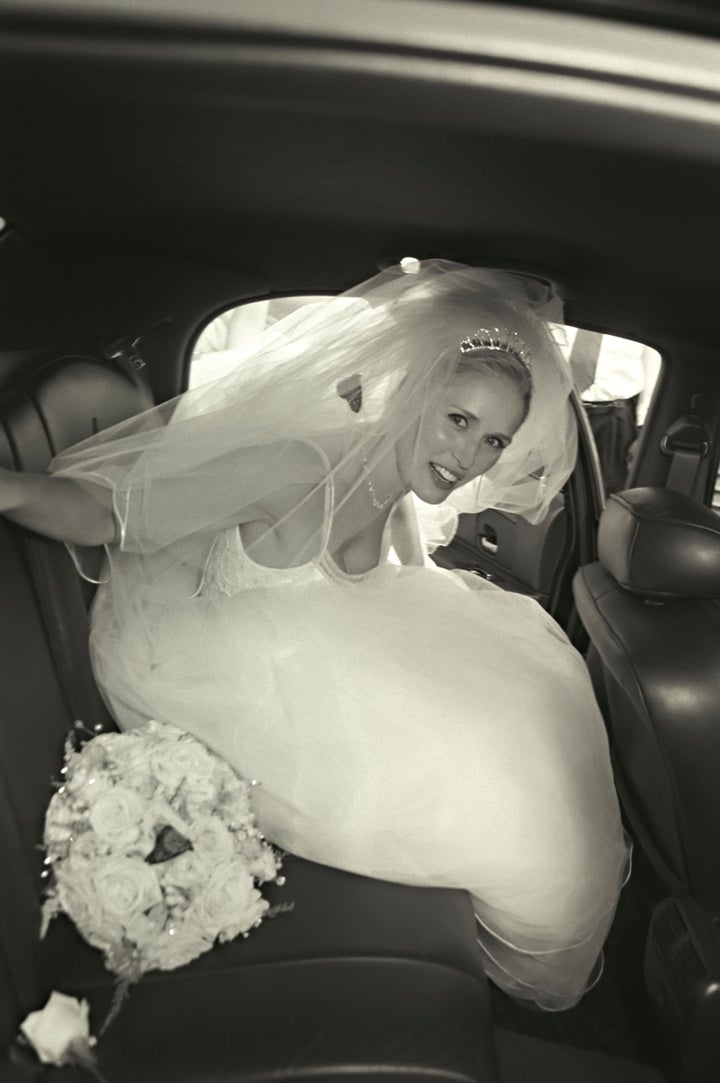 2011 was a big year for weddings. A prince got hitched, another Kardashian tied the knot (well, sort of), and brands like JCrew, Anthropologie and Vera Wang majorly upped their wedding game. It was a year filled with muted colors, barn parties and swollen guest lists. Brides pushed the envelope with handmade invitations and creative finger foods (mini fried green tomato, anyone?), and menswear got dressed down. So what can we expect from the weddings of 2012? Will grooms hold on to the personalized Chuck Taylor trend? Will the mustache on a stick remain a staple in the photo booth? Here are three trends we expect to see in the year ahead, with input from some of the wedding industry's finest contributors.

Royal Glamour

No offense to the shabby chic trend. It was great while it lasted. We ogled over the whitewashed, antique store finds, filled Mason jars with iced tea and paper straws, and even tore an old door off our house to use for an escort card display. But we're ready to move on. 2011 was the year of the Royal Wedding and couples are craving glamour and drama for the year ahead (think: bold colors, stunning place settings and extravagant gowns). Not to say that all brides following this trend will want a diamond tiara and a castle location, but we do expect the royal wedding will influence more couples to focus on little luxuries. Upgrades in stemware, paper products and location will add richness to an event, and we expect to see plenty of candlesticks and low lighting for a glamorous feel.

Chicago wedding planner Charlene Liang of Sweet Chic Events, expects many brides and grooms will upgrade to unique food options and personalized menus. "Couples are no longer content with traditional wedding food such as broiled chicken or beef paired with a starch. With the wealth of food shows and blogs in the marketplace, many "foodie" couples start the planning process with a much stronger opinion and want their meal to be unique and reflect their preferences. Caterers and venues have had to get more creative with their preparations and overall presentation."

Intimate Affairs

The want for a more luxurious wedding, and a focus on quality food and entertainment, may result in a shrinking guest list. Weddingbee Editor-in-Chief, Cathleya Schroeckenstein, agrees. "Born out of economic necessity, but fast becoming a typical wedding size, we may see more brides than ever choosing intimate weddings -- guest lists well under 100 people, with a focus on good food and entertainment for their nearest and dearest, rather than the 200-300 person guest list."

Smaller guest counts may also eliminate struggles such as deciding between a DJ and a band, or seated versus buffet dinners. Expect to see cozy tables and low lying centerpieces to facilitate a family-like atmosphere and encourage conversation. Also expect to see more focus on the guests themselves. With a smaller crowd and more money, couples are offering welcome parties, personalized favors, gift bags at check-in and often turning a wedding into a weekend event.
"Couples are moving away from the mindset that the day is 'all about them," says Liang, "Instead, they are focusing more on the overall guest experience. There is a new emphasis on making guests feel truly welcomed and special, and making things convenient for them."

Return to Nature

The shabby chic trend may be on the way out, but its simplistic roots will hold tight. Rather than whimsical accessories, expect to see details that eliminate quirkiness and instead focus on emphasizing natural beauty. "I'm hoping to see a big push for organic style in 2012," says Schroeckenstein, "tabletops with found items including thrifted, small, mismatched containers and vases, filled with small arrangements of flowers (cut and potted), and decor inspired by nature, as well as blush tones and Boho style."

Art Deco styles are also emerging, highlighting elements of nature and modern lines while holding onto a vintage feel. Bridal style is slowly following suit, with designers like Jenny Packham debuting gowns influenced by the art deco era, featuring intricate beading, gorgeous waistlines and streamlined forms. Many in the wedding industry, including Liang, believe this is an evolving trend, "I think 'vintage' and 'shabby chic' will die a slow death in 2012, [and] the wedding industry as a whole will move towards a more modern aesthetic," says Liang.
Related