There have been many references to "miracles" from the family of Jahi McMath, who on Sunday night was transferred to the custody of her family, 24 days after the 13-year-old was declared brain dead following a complex tonsillectomy for sleep apnea at Oakland Children's Hospital in California.
The family of Jahi said they wanted "a Christmas miracle" when a restraining order was issued preventing the hospital from disconnecting her from the ventilator that has enabled her to breathe.
Doctors at Children's Hospital Oakland have repeatedly dismissed any notion of Jahi making a recovery by referring to her as "a deceased person" or "the body" and explaining that brain death means irreversible cessation of all functions of the brain. In other words, there will be no miracle for the 8th-grader who was admitted to the hospital for surgery on Dec. 9 and pronounced brain dead three days later, following profuse bleeding and cardiac arrest.
But don't miracles happen all the time at children's hospitals? Let's consider the "miracles" proclaimed by many hospitals themselves. Children's Hospital Oakland is aligned to the Children's Miracle Network, one of 170 medical centers "creating real miracles by raising funds for local hospitals." (Doesn't that almost suggest that nobody dies at a Children's Miracle Network hospital?)
On its website St. Jude Children's Research Hospital, the nation's best-known pediatric cancer facility, headlines the story of Jordyn, in remission from recurrent leukemia, as a "miracle in the making." Children's Hospital of Philadelphia urges donors to support its mission to "treat, comfort and cure" children by becoming a "monthly miracle maker," and Rady Children's Hospital San Diego features a "miracle patient" in its fundraisers.
Merriam-Webster defines miracle as "an unusual or wonderful event that is believed to be caused by the power of God." Are these patients the results of divine interventions or are they "miracles" according to the looser interpretation of the word: children who have done better than the experts may have anticipated?
I understand that desperate desire for a miracle. I wanted one for my own daughter Natasha, who like Jahi would be 13 if she were alive today. When her cancer came back for the second time and was found to have metastasized throughout the brain and spine, we met with a hospice nurse after our oncologist had explained that her time with us would be very limited. Was there any chance of a miracle we had asked, our eyes damp and our hearts leaden.
The nurse explained that a miracle might not be an appropriate goal for our daughter. There were children on hospice that lived weeks or even months longer than expected. That would be a bonus but not a miracle.
Children's Hospital Oakland would probably have told me that there was no miracle for Natasha, just as it continues to say there will be no miracle for Jahi. Perhaps then, this hospital as well as others need to avoid the "m" word when it comes to showcasing their patients who have rebounded from serious accidents and diseases. Because if some of those patients are miracles, why not my daughter, too, and why not Jahi? Hospitals know that for some children a miracle is not a viable prospect, so let's not use that word for any patient.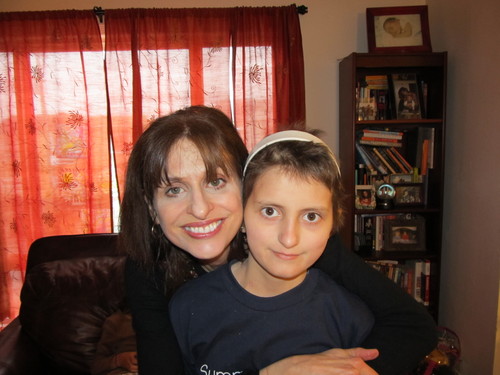 My daughter Natasha