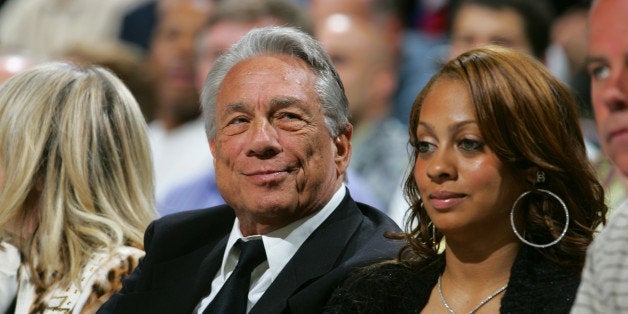 In 2009 U.S. Attorney General Eric Holder spoke candidly about race relations when he said, "Though this nation has proudly thought of itself as an ethnic melting pot, in things racial we have always been and continue to be, in too many ways, essentially a nation of cowards." He was criticized, he was ridiculed, and he was attacked by many who love to proclaim that we are somehow "post-racial." Well, if the events of the past week have proved anything, it's that Holder was 100-percent correct. We as a country are far from a post-racial society, and anyone who thinks otherwise needs to simply open their eyes.
Last Tuesday the U.S. Supreme Court upheld Michigan's ban on affirmative action at state universities and colleges. This "voter-approved" ban transpired in 2006, when Michigan residents decided that they wanted the consideration of race barred from the admissions process. In other words, a state acted on free will to change practices that were created at the federal level to protect minorities. And now the highest court in the land has decided to side with the state -- dealing another setback to civil rights and reversing progress. To quote Justice Sonia Sotomayor, who wrote a tremendous dissenting opinion, the decision is a blow to historically marginalized groups, which rely on the federal courts to protect their constitutional rights.
After days and days of propping up Nevada rancher Cliven Bundy as some sort of hero, many pundits were quick to run away from him when his reprehensible, racist comments were revealed last week. According to reports, Bundy stated that African Americans "abort their young children, they put their young men in jail, because they never learned how to pick cotton. And I've often wondered, are they better off as slaves, picking cotton and having a family life and doing things, or are they better off under government subsidy?" His vile, insulting and outrageous words have no place in our discourse. Perhaps next time people will do a little more background research before they affiliate themselves with someone and hold him or her up as some sort of hero.
And finally we learned this past week of L.A. Clippers owner Donald Sterling's alleged racist comments, where he reportedly told his girlfriend that he doesn't want her to take pictures with African Americans or bring them to his games. "It bothers me a lot that you want to broadcast that you're associating with black people," he said, according to reports by TMZ. Sterling must speak up and clear the air. He must say whether the voice on these tapes is his or not; he must come clean, because this kind of inexcusable behavior has no place in the NBA or in our society. If he said it, then he must go. And the NBA must investigate and take action immediately.
Over the weekend National Action Network (NAN) and I went after this issue because intolerance, especially at the highest levels, cannot be allowed to continue. Tomorrow the L.A. chapter of NAN will be conducting a vigil in front of the Clippers game. When people are making millions -- and billions -- off the talent of black athletes, we cannot allow them to be demonized in this way. It is unacceptable, just as it is unacceptable to allow the Supreme Court to uphold a ban on affirmative action. The court cannot say that race consideration can be determined by a referendum.
We might not be in the back of the bus, and we might not drink from separate water fountains, but racial discrimination is very much alive in 2014. Anyone who ever doubted that reality can look at these three incidents alone. A national, federal government was designed to protect the rights of minorities against the state's individual wishes. We must not allow that protection to be stripped away.
Some like to throw around the term "post-racial," but I like to say that we came a long way because we were not cowards. But if we do not speak up when we see these sorts of injustices taking place, then we will be -- in the words of Attorney General Holder -- a nation of cowards.
Related
Popular in the Community