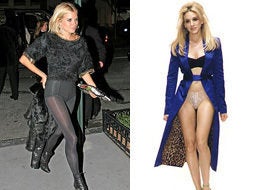 My first experience with underwear as outerwear came in kindergarten when Louisa Fernheckler walked into the classroom wearing panties outside of her jeans. Her basic white cotton brief stood out like a triangular beacon on a denim sea. Everyone saw, and the Play-Doh station was abuzz with curiosity. Could it be intentional? Did she know something we didn't? Of course there were those less inclined to give Louisa the benefit of the doubt and threw around words like "mentally" and "challenged" with a carelessness that can only be observed in five-year-olds and my freshman year roommate.
At a time when I habitually painted on my shirt instead of the poster (do we call that dim-witted or creative?) and kids everywhere were picking their nose and eating it, could Louisa have been ahead of the curve? If you saw any of this season's runways, then yes.
So out it's in: underwear as outerwear. To be fair, it's nothing new-- Louisa and a slew of other eighties icons rocked the look for a decade. Madonna did it with the cone bra, Kris Kross did it with their boxers, Flashdance did it with leotards, and wanna-be pop-punks did it everywhere with exposed black bra straps under slouchy shirts. But recently I've been seeing more panty than I care to, but I gotta say, it's a welcome change from the trend in the last few years when pop-stars and heiresses went panty-free. Thank god Louisa wasn't up on that trend.
I'd say that the underwear as outerwear came onto my radar as a movement when Sienna Miller wore bloomers as pants back in January 2007, and when Carrie strutted in nude-sequined Dolce and Gabbana underwear on an episode of "Sex and the City."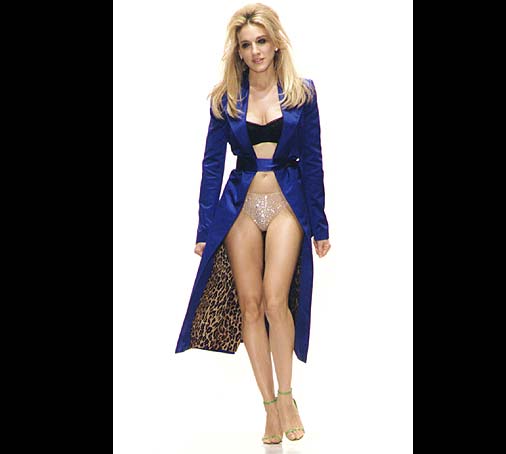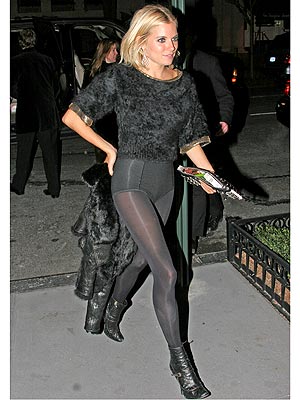 But lately, the trend has gained some momentum. Party girls and celebrities have been spotted pantless and panty-full all over town. Juliette Lewis and Liz Goldwyn aren't afraid of the draft.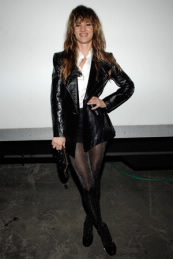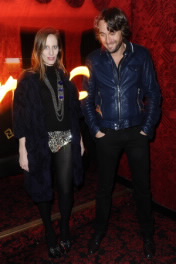 Can we blame the Spring '09 shows from Marni, MaxMara, and Marc Jacobs for glorifying the underoo? You be the judge:
Marni: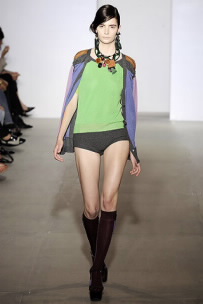 MaxMara: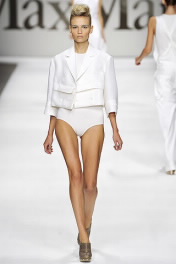 Marc Jacobs: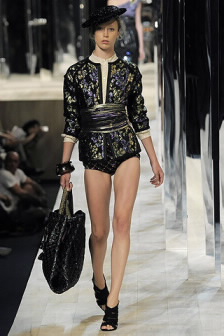 I guess if designers had it their way, we'd all be embracing the less-is-more theory. I've mentioned before how I appreciate a hassle-free morning (with the unwashed hair and all) so I'd be willing to allow the social acceptability of underwear as outerwear if it meant I could eliminate the ten minutes it takes to pick out a pair of pants and the ten seconds it takes to put them on.
Not sure how my boss would feel about that, though, what with me being pantless and all from 9am to 6pm. I feel like it'd change everything, like I'd have to answer my phone, "This is Lindsay, and I'm in my underwear" you know, just to level the playing field. Or I'd ask my co-worker to hand me that folder under there...just to make them say "underwear." Zing!
Fortunately I'm in Miami on a little vacation (read: not at work) and can dip my toe in the pool of underwear as outerwear: I'll be wearing a bikini bottom all day. Ok, ok, definitely not the same as walking around NYC in briefs and high heels, but it's a start. Louisa Fernheckler would be proud.