So, that happened. It's Christmastime: a time for giving, receiving, celebrating with family -- and assuaging our cultural anxieties. This week, we are looking to our rich canon of Christmas-themed movies to find a century of films that not only told us the story of our political and economic lives, it offered us -- in the true spirit of Christmas -- a balm for our angst and a small measure of hopefulness for the New Year.
Your podcast crew has selected four Christmas classics to sample: "It's A Wonderful Life," "White Christmas," "The Shop Around The Corner" and "Die Hard." Yes, that's right. "Die Hard" is a Christmas movie, and a joyous one at that. Can we convince you to pop some corn, snuggle up with a loved one, and watch one of these classics? That's our goal!
Meanwhile, in America, you can't have Christmas without also having a "War On Christmas." So how did this year's war go? We'll discuss everything from blood-red Starbucks cups to the Lifetime Channel's quick shots of Yuletide hope with Katla McGlynn, a veteran Christmas warrior.
Finally, you know what the best gift we received this year was? A government agency that's not been captured by outside interests. From Americans For Financial Reform, our pal Alexis Goldstein joins us to discuss the extent to which the Consumer Financial Protection Bureau has been a real mitzvah for ordinary Americans.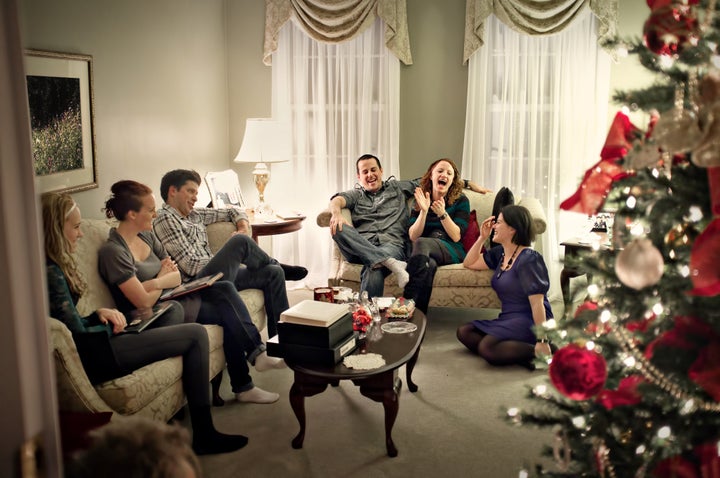 "So, That Happened" is hosted by Jason Linkins, Zach Carter and Arthur Delaney.
This podcast was produced, edited and engineered by Adriana Usero and Peter James Callahan, with assistance from Christine Conetta.
Popular in the Community