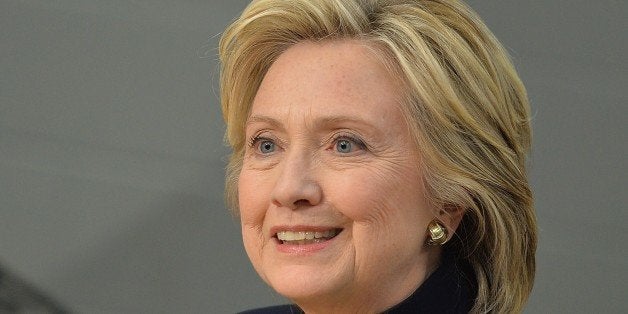 This week, Hillary Clinton launched her campaign, but didn't order sofritas at Chipotle, the House of Representatives voted to offer upward of $250 billion in handouts to needy, filthy-rich Americans, and a man flew a gyrocopter onto the U.S. Capitol lawn to get us to talk about campaign finance reform.
Listen to this week's "So, That Happened" podcast below:
Some highlights from this week:
"I am actually pro-flying your campaign finance reform gyrocopter to Washington. Ride your campaign finance reform tractor into a reflecting pool and stay there." — Jason Linkins on the merits of one man's gyrocopter political stunt.
"She's treating this more like her Senate run in New York state, where she definitely was not a shoe-in to win. New Yorkers were very skeptical of her, thought she was a carpetbagger and thought she was going to come in and use the state to promote herself. She won New Yorkers over." — Amanda Terkel on Hillary's strategy and lessons learned from 2008.
"We all know that the way to get rich is not to work hard. It is to have capital assets that make a lot of money in the stock market." — Zach Carter on the House's vote to repeal the federal inheritance tax.
Links about things mentioned in this episode:
Never miss an episode: Subscribe to "So, That Happened" on iTunes, and if you like what you hear, please leave a review. We also encourage you to check out other HuffPost Podcasts: HuffPost's "Love + Sex," the HuffPost Weird News Podcast, HuffPost Comedy's "Too Long; Didn't Listen," HuffPost Politics' "Drinking and Talking," and HuffPost Religion's "All Together."
This podcast was edited by Ibrahim Balkhy and engineered by Brad Shannon, with assistance from Christine Conetta and Adriana Usero.
Have a story you'd like to hear discussed on "So, That Happened"? Email us at your convenience!
Calling all HuffPost superfans!
Sign up for membership to become a founding member and help shape HuffPost's next chapter