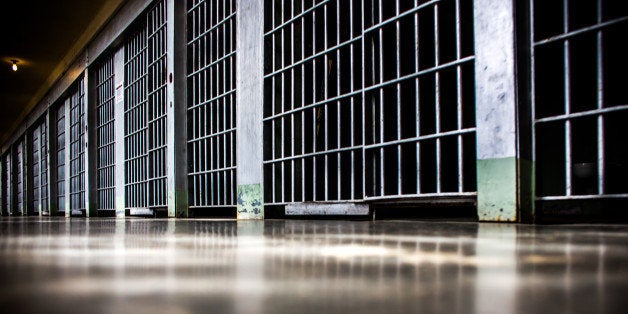 So that happened. On this week's podcast, Dana Liebelson joins us to discuss her recent exposé of the prison system in Michigan, where children -- commingled with adult criminals -- are being broken, not rehabilitated. Plus: We discuss last week's marriage equality ruling and this week's new overtime regulation, and we talk to Laura Bassett about England's heartbreaking loss in the Women's World Cup.
Listen to this week's "So, That Happened" podcast below:
Some highlights from this week:
"It's devastating." -- Laura Bassett on Laura Bassett's own goal during the Women's World Cup semi-final match
"It's one thing to say, OK, we've separated kids and adults. It's another thing to say we're treating them the same as adults in every other facet of the prison system." -- Dana Liebelson discussing her investigation into Michigan's troubling prison system
"Basically the reigning powers of the EU, which are being really run by Angela Merkel and Germany, who are calling the shots, don't want to have to admit that the austerity regime that they've imposed on Greece has been a terrible failure." -- Zach Carter on the European Union trying to save face while their austerity policies in Greece fall apart
Links about things mentioned in this episode:
This podcast was produced and edited by Ibrahim Balkhy and engineered by Brad Shannon, with assistance from Christine Conetta and Adriana Usero.
To listen to this podcast later, download our show on iTunes. While you're there, please subscribe, rate and review our show. You can check out other HuffPost Podcasts here.
Have a story you'd like to hear discussed on "So, That Happened"? Email us at your convenience!
Calling all HuffPost superfans!
Sign up for membership to become a founding member and help shape HuffPost's next chapter